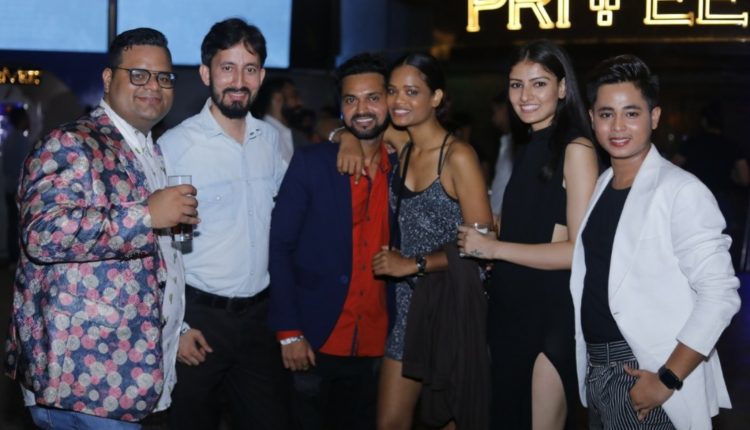 Dhruv Bandwal and Charu Dutt Arora make the new fashion duo!
By Ten News Network
Dhruv Bandwal, an Indian Contemporary Fashion Designer from Rajasthan, now based in New Delhi. He is known nationwide for his extravagancy in the Fashion Industry.
He owes it all to his mother who instilled in him, the love of art and fashion. Bandwal always knew that he wanted to be a Fashion Designer. He had always dreamt of starting his own fashion company since a very young age. During the winter of 2015, the celebrated designer started his eponymous label which began with a workforce of two people.
He made his debut in 2016 at Asian Designer Week which got positive feedbacks from the press. He, then did a calendar girl launch with  Mugdha as his show stopper. It was during the Asian Designer Week 2016 that Dr. Charu Dutt Arora (Founder & Managing Director of TRW) and the ace designer Dhruv Bandwal crossed paths. Dr. Charu instantly fell in love with the young designer's collection and started messaging him and wanted to reach out to him. As fate would have it, the two started meeting out at some parties and within no time their bond of professionalism turned into inseparable brotherhood.



Now The Rising Wizards (a company by Dr. Charu, Dr. Divyah DB Jain and Idenya; all coming together from a non-fashion background which has created a niche for itself now and is planning for international level fashion shows and pageants) is now sponsoring Dhruv Bandwal's upcoming collection named Koshur. Koshur became an inspiration when Dhruv Bandwal began to accept the reality engraved under the corners of biases & judgements. He turned very inquisitive in finding a strong & pure antidote to biases and baseless judgements about Kashmiri women. Koshur is a small tribute to the women of Kashmir who have in some way had an impact on all of our lives.