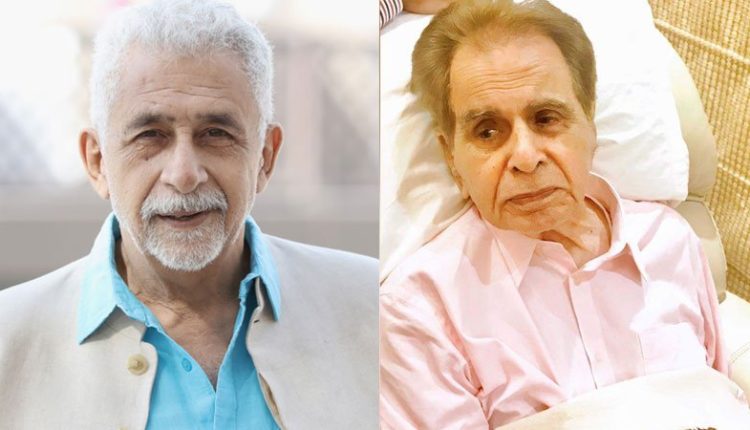 Veteran actor Naseeruddin Shah, who was diagnosed with pneumonia a few days ago, is currently undergoing treatment at one of the hospitals in Mumbai.

Naseeruddin's wife and actor Ratna Pathak Shah shared the former's health update with a news agency and informed that there was no cause for concern.
She said, "It is a minor thing. A small pneumonia patch being checked and treated. Should be out soon."
Meanwhile, veteran actor Dilip Kumar too, was admitted to Mumbai's Hinduja hospital recently.
One of the doctors from the hospital, Dr Jaleel Parkar informed that the 98-year-old star is currently undergoing treatment at the hospital. He refused to give any more health updates about the actor.
Reportedly, Dilip Kumar was taken to the hospital after he complained of breathing issues. This is his second visit to the medical establishment in the month of June.