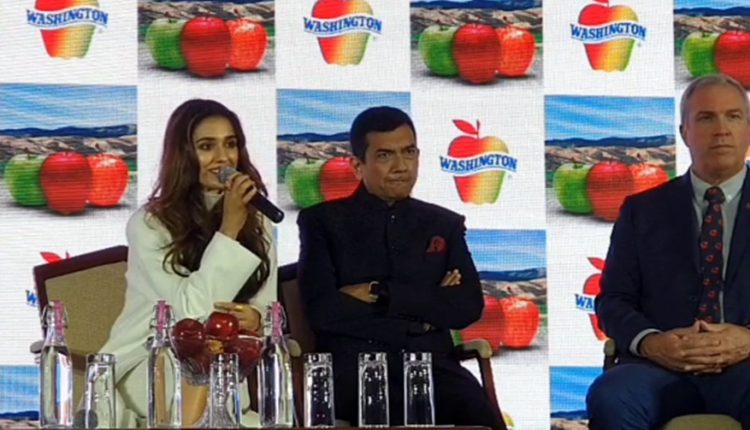 Disha Patani, Chef Sanjeev Kapoor Roped in as Brand Ambassadors for Washington Apples
Vishal Malhotra/Lokesh Goswami Tennews New Delhi :
New Delhi (20/01/2020): Disha Patani and chef Sanjeev Kapoor have been roped in as Brand Ambassadors for 'Washington Apples', an export of which from America is expected to rise by 20 per cent this year, a US government agency announced on Monday.
Back in 2001, India opened its market for the US apples, when only four containers were shipped.
Now, the US apples have a market share of 16 per cent in India's imported apples, according to the Washington Apple Commission.
"Export of the US apples are rising every year. Between March and July, apples are exported to India when domestic supplies in India are exhausted," US Ambassador to India Kenneth I Juster said at the launch of the campaign.
There are about 30-odd varieties of US apples but few of them are exported to India.
"You all have many more varieties to try," he said, adding that export of US apples have been a win-win situation for both farmers and consumers.