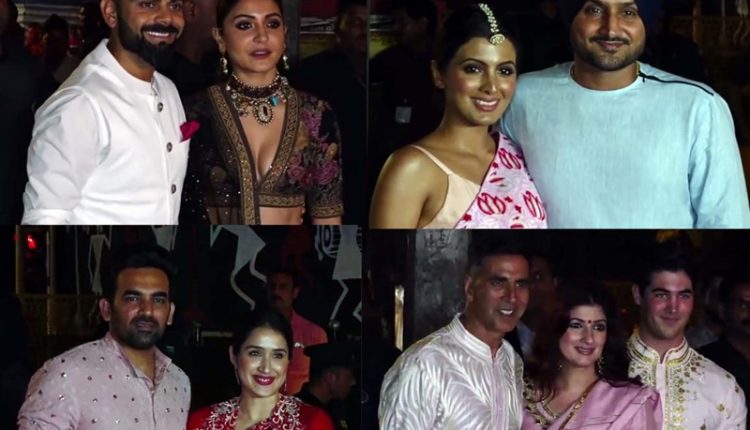 Diwali 2019: Anushka & Virat's Diwali celebration photos goes viral
Vishal Malhotra (Photo-Video) Lokesh Goswami Tennews New Delhi :
On Sunday, the whole country celebrated Diwali with great excitement. Be it ordinary people or Bollywood celebs, everyone celebrated Diwali with great enthusiasm. Everyone shared their photos on Diwali, but the photo of a couple won everyone's heart. Actually, Anushka Sharma has shared her photo via twitter with Virat which is fastly becoming viral on social media. In this photo, both of them appeared in a romantic mood.
Anushka and Virat looked very cute during this time. Anushka's Smokey Eyes were a perfect match with her outfit. Anushka was wearing earrings with Choker during this time.
Talking about Anushka's professional life, she was seen in the last film 'Zero'. In this film, Shahrukh Khan and Katrina Kaif were in the lead role with Anushka. However, the film proved to be a flop at the box office. Anushka has not yet appeared in any film since this film. With this, she has not signed any film yet.
Performing the religious Diwali ceremony, Anushka was dressed in a bright yellow suit while Virat opted for a simple golden kurta and black pants. We also got a glimpse of the festive decorations at the Kohli house and it as simply elegant. From a floral rangoli to garlands and diyas, Anushka had decked her house beautifully. This is Anushka Sharma's second Diwali celebration after she tied the knot with Indian cricket team captain Virat Kohli in a lavish ceremony in December 2017.