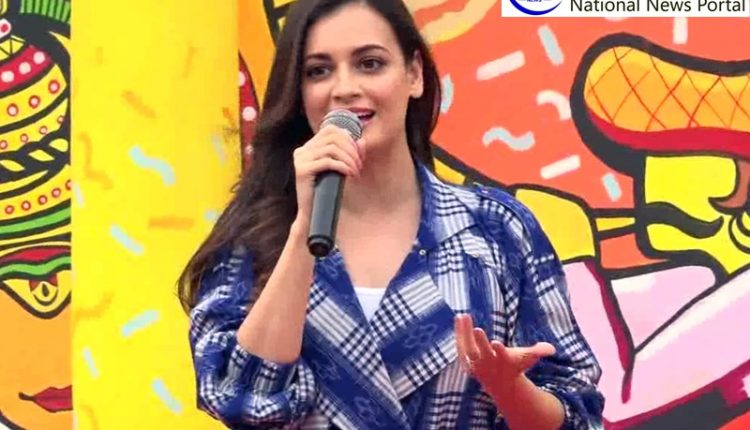 Diya Mirza Supports 'Me For My City', A Initiative by Canara HSBC OBC Life and Radio Mirchi to Paint the walls of Delhi!
Prerit Chauhan (Photo/Video) By Lokesh Goswami Ten News Delhi :
New Delhi: How often have we complained about our cities being dirty? How often we are pained to pass by dirty and stained walls around our localities? But have we ever tried to do something about it other than ignoring or avoiding these areas? 
On Saturday, HSBC OBC Partnering with Radio Mirchi, Initiated Campaign 'Me For My City'. The Program aimed to Transform the Delhi City by painting the walls with beautiful art.
The atmosphere at the 'me for my city' event was absolutely breathtaking with some amazing music and refreshment.The event was memorable in many was as activities like selfie booth, where people clicked a selfie against the new wall. 
On the Occasion Bollywood Diva, Diya Mirza graced the event with her presence. And she seemed pretty excited. Speaking at the Event, Diya Said,
 "Joining Citizen's in the morning its a fact that, this is an initiative that is lead by citizens participation. It is good to come out of a complaining mode and do something for the dirty walls. There is nothing more wonderful than being proactive citizens of the society and i'm really really proud off it."