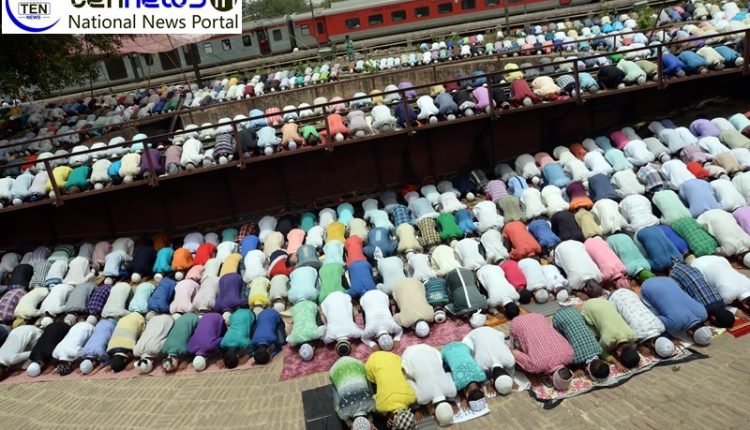 Eid Mubarak! Delhi celebrates Eid-ul-Fitr at Feroz Shah Kotla fort
Prerit Chauhan (Photo/Video) By Lokesh Goswami Ten News Delhi :
New Delhi: As millions of Muslims around the world celebrate Eid, India except for Kerala, the festival of Eid is being celebrated today on June 16 as the crescent moon was sighted on June 15 evening. People a geared up to celebrate Eid al-Fitr with great fervour and gaiety. 
Ramadan is the Muslim holy month, where followers fast from sunrise to sunset every day.
Eid, which means "festival of breaking the fast", is a religious holiday and a day of celebrations when Muslims will give thanks to Allah and exchange small gifts and cards. 
On Saturday, worshippers gathered for Eid al-Fitr prayers in the ruins of the Feroz Shah Kotla Mosque. Thousands of Muslims prayed for peace and harmony in the country. Ecstatic children, who were gifted 'Eidee' money by parents and elders, were also at the forefront of the festivities.