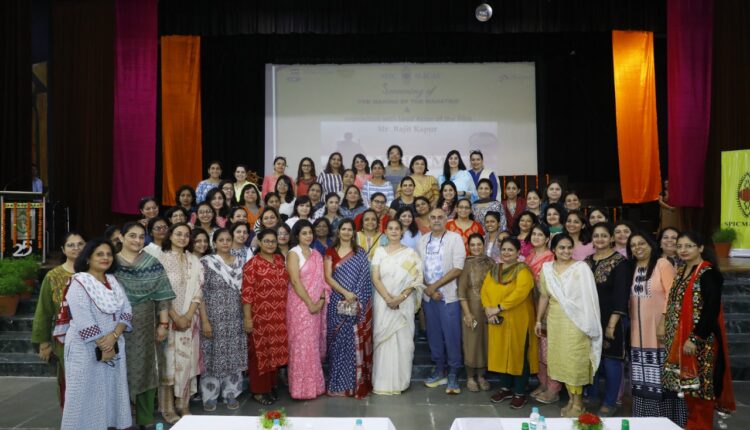 DPS Gr Noida hosts screening of "The Making of the Mahatma" under SPIC MACAY
DPS Greater Noida organised this year's SPIC MACAY edition on October 10, 2022, with the screening of the movie The Making of the Mahatma. The programme was graced by the extremely renowned and award-winning actor, writer, producer and director, Rajit Kapur. 
The school choir presented a melodious recital of Gandhi Bhajans 'Vaishnav Janto Tene Kahiye' and 'Raghupati Raghav Raja Ram'. The presence of Rajit Kapoor, the on-screen Mahatma Gandhi, along with the melodies of the Gandhi bhajans reverberated the Gandhian vibes all around.
Mr. Rajit Kapur spoke about the influencial persona of Mahatma Gandhi, some personal anecdotes and his learnings while portraying Mahatma's character on screen. He laid stress on the fact that acting is an art, which if curated in the right direction, can truly enrich a person from deep within, and pave way to successful future. His presence was captivating, and enthralled the audience wholeheartedly.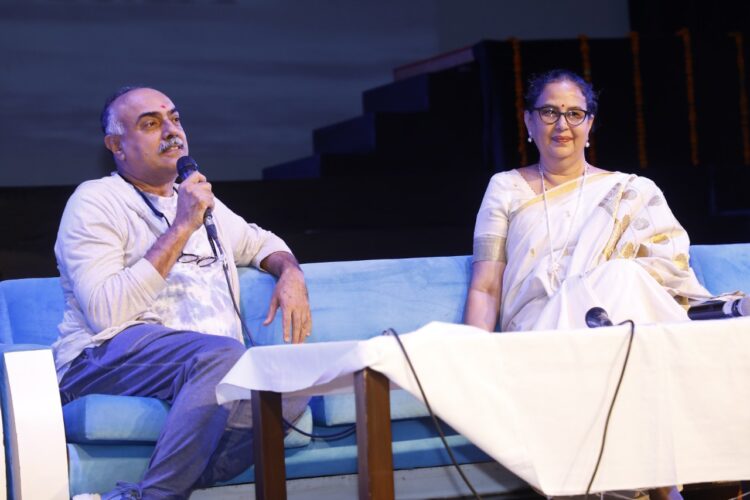 While addressing the audience, the Principal, Sandhya Awasthi, expressed her views about Gandhian ideals and values and how to instil them in one's life. She further laid stress on the fact that Gandhi was not just a man, but an institution in himself, and we must try to imbibe his ideologies in our lives to be a better version of ourselves. The Principal thanked all the attendees for their gracious presence.
The programme was attended by the Coordinator, SPIC MACAY, Sumita Dutta, and Charu Sanan along with all the teachers of the school.