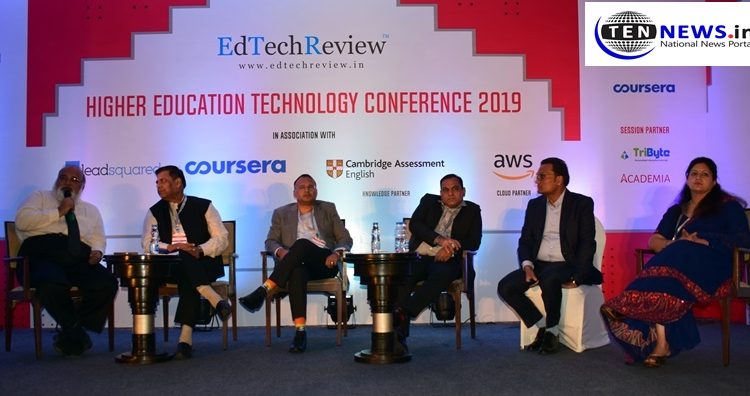 New Delhi, (29/6/2019): EdTechReview (ETR) is a premier media platform and community for educational stakeholders to connect and find useful news, information and resources on educational technology.
Today ETR organized its Higher Education Technology Conference 2019 at the Leela Ambience in Gurugram. The event witnessed eminent personalities from the field of Academia and Industries.
The conference highlighted on making a student industry ready during his learning and skills development period . Measures to fill the gap between what a person learns in his higher studies and what he have to do in the industry was discussed.
During the conference, experts and esteemed guest speakers explored the innovations through technology that are defining the next frontier in higher education. The attendees also participated in a dialogue to provide insight into what this means for higher education institutions from across the country.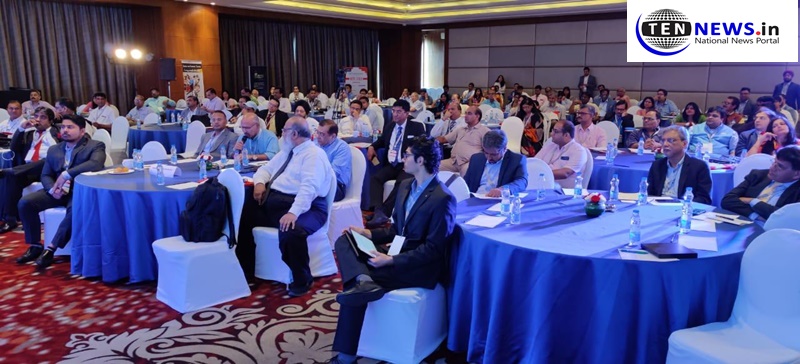 The Higher Education Technology Conference explored forward-looking themes in the global higher education landscape.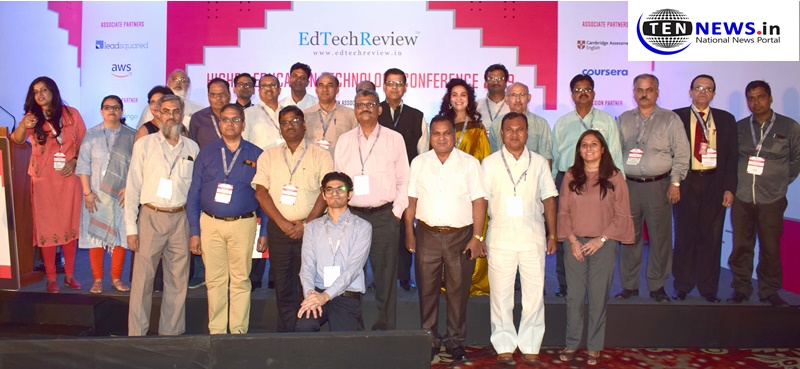 Sessions and Panel discussions focussed on mapping and meeting future demand for higher education, the rise of higher education in India (and beyond), challenges to traditional modes of education, and how higher education can stay relevant in the face of resource challenges.
While talking to Ten News, Utkarsh Lokesh, CEO, EdTechReview said, "this conference is a platform to understand the rapidly increasing demand of industry ready students and the gaps of education we are giving in higher education".
"The conference focussed on how to tackle the industry and academia gap, with transformations in curriculum and studies. The conference also focussed on increasing technology and the uses of technology in day to day life, and how to match the standards of increasing technology through higher studies".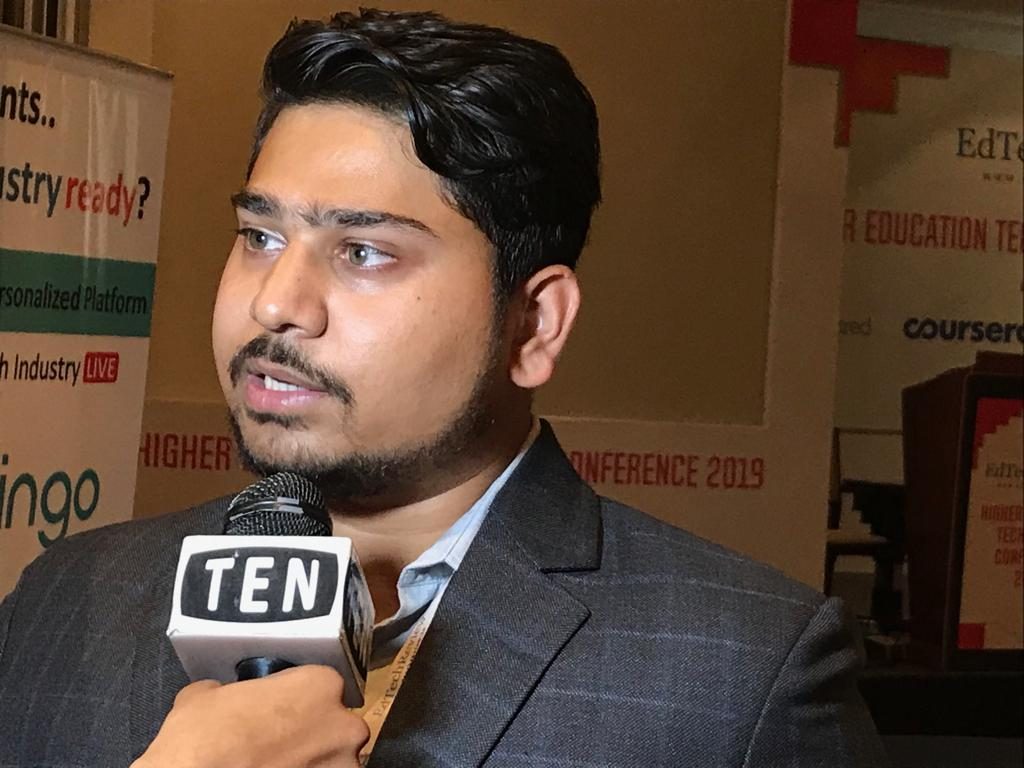 The Conference brought together some 200 participants from over various cities, representing senior government officials, higher education administrators, academics and practitioners, for an engaging exchange of ideas and best practices.
Some of sessions featured were The Digitization of Higher Ed: Upgrading Curriculum, Examination, Assessment & Engagement; Industry Session: How India's Top Universities Can Solve the Crisis in Higher Education; Making the Most of Open, Online, and Blended Learning Approach; Leveraging Technology for Scaling Application Volumes;?Management of Enrollment, Skilling, Reskilling, Upskilling – Bridging the Industry Academia Gap, Improving Student Employability.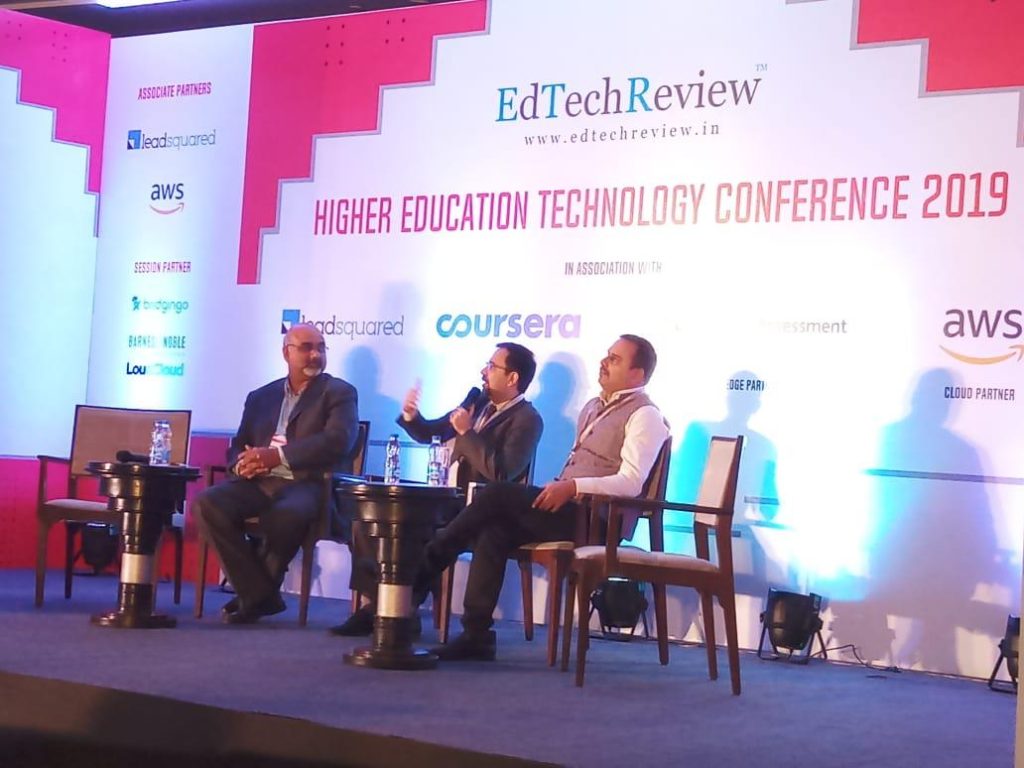 Some of the eminent speakers at the conference were, Dr. Sanjeev Kumar Sharma: Vice Chancellor, Mahatma Gandhi Central University; Dr. Nitin Malik: Joint Registrar Guru Gobind Singh Indraprastha University; Dr. Raj Singh: Vice Chancellor, Ansal University; Dr. Manpreet Singh Manna: Associate Professor, Sant Longowal Inst. of Engineering & Tech; Arpit Badjatya: CEO & MD, SEROSOFT- Academia; T K Arunachalam: Regional Director of South Asia; Cambridge Assessment English; Utkarsh Lokesh: CEO & Editor, EdTechReview; Raghav Gupta: Director – India & APAC, Coursera; Dr. Hari Krishna Maram: Vice Chancellor, Universal Digital University; Dr. Ramesh C. Sharma: Associate Professor, Ambedkar University; Rajendra Kumar: Director, Noida International University; Dr. Amita Dev: Vice Chancellor, Indira Gandhi Delhi Technical University for Women; Manoj Chawla: Chief Business Officer, Tribyte Technologies Pvt. Ltd.; Manoj K Pandey: Associate Professor – Insurance & Marketing, BIMTECH; Kapil Gaba: Vice President – Marketing, Bennett University; Amit Attry, Vice President – Marketing & Corporate Relations, Jaipuria Institute of Management amongst others