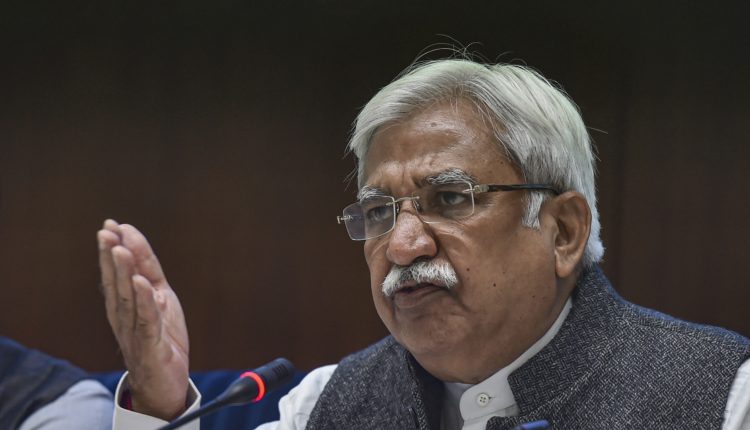 Election Commission announces poll dates for Assam, Kerala, Tamil Nadu, Puducherry and West Bengal; results on May 2
Greater Noida :  Election Commission of India on Friday announced the election dates of Tamil Nadu, Kerala, West Bengal, Assam and Puducherry, bringing model code of conduct into effect from Friday evening. After the Bihar elections held in November, these five state elections are a major test in front of the commission amid the Covid-19 pandemic.
In Assam, elections will be held in three phases on March 26, April 1, April 6. The counting of all elections will be held on May 2. The last date of nomination is March 9. A single-phase election in Kerala will be held on April 6.
A single-phase election will be held in Tamil Nadu on April 6. Puducherry too will go to the elections on April 6 and there will be only one phase.
In West Bengal, the first phase of the election will be held on March 27, the second phase will be held on April 1, the 3rd phase on May 2, 4th phase on April 10. The 5th phase will be held on April 17 — the 6th phase on April 22, the 7th phase on April 26 and the 8th phase on April 29.