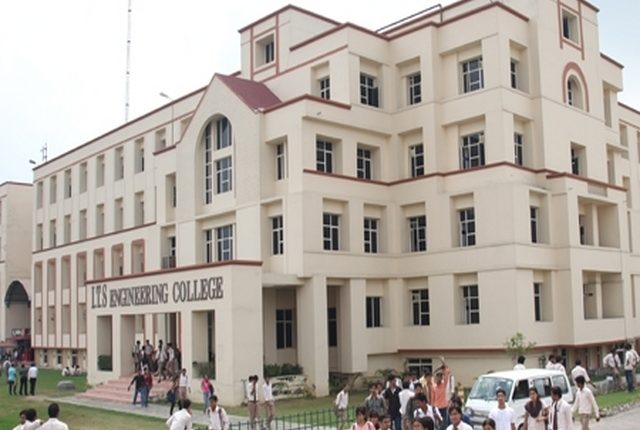 ITS Engineering College Greater Noida excels with splendid placement records in academic session 2017-18!
Ashish Kedia
A good educational institution is known for its excellent academic atmosphere and innovative teaching learning methodologies. And, these aspects become all the more crucial with respect to a premier Engineering institute as the aspirants look for a promising career just after the successful completion of their respective professional courses.
ITS Engineering College, Greater Noida being one such big name in the engineering colleges of the region, has once again created new records in terms of placement in this academic session.
The placement records together with a quick glance of salary packages and key recruiters, shows that ITS engineering college Greater Noida has indeed done fairly well to get great placements for its students.
Ten News today spoke to ITS Engineering College, Greater Noida's Dean of Academic Administration Dr. Gagandeep Arora who spoke ardently about this year's placement at ITS Engineering.
He said, "Statistically speaking, in this academic session, a total of 94 companies visited the college and more than 60% of the students have already got placed. The highest package offered to the students is that of 12.00 LPA and the Average salary being offered is 1.80 LPA. The placements will still go on till April end and we are positive that more and more number of eligible candidates will get placed in good companies".
Shedding light over some of the top recruiters of his institute he said, "Some of our recruiters are: Gold Plus, Syscom Corporation, Smartprix Web, Skilrock Technologies, Fonantrix, GrapeCity, Data Nova India, Ebix Software India, QA InfoTech, IndusInd Bank, ADM Solar, Successive Software, Rathi Industries, Genpact, Bajaj Capital among others".
Speaking further he remarked, "ITS Engineering College is committed to the training of its students in all the required fields in order to make our students employable and more industry ready".
Also the placement at ITS engineering college hasn't been limited to only some traditional branches but core students have also achieved remarkable jobs. A look at the placement sheet of the college reveals that around 78% of eligible electrical students have been placed in different companies; the placement statistics for EC is also 64% whereas for CS it is 71%. The figure is still expected to go up as there are still two months left in placements to culminate for this academic session.
Lately placement records have been one of the most keenly scrutinized factors among engineering aspirants. The colleges also strive hard to provide excellent education to the students as well as to invite good number of companies for their interviews. The final placement of the student however depends on their individual performances more than anything else. Owing to the tough competition in the field, the companies that recruit engineering candidates are very strict with respect to the Eligibility Criteria's as well.