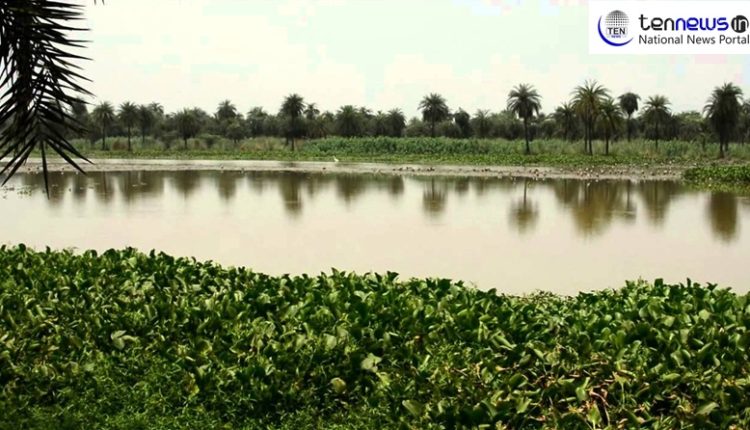 Environmentalists raise concerns over Noida International Airport, worry for disturbance of state Bird's habitat
Talib Khan
Greater Noida (23/11/18) :– The state bird of Uttar Pradesh, the Sarus Crane seems to have come on the way of flying dreams of western Uttar Pradesh.
Amid the ongoing efforts for the development of Noida International Airport, the environmentalists have asserted that the state bird of Uttar Pradesh, Sarus Crane's breeding pattern and population may come under threat because of the reasons estate development of the 5,000 hectares in and around the proposed Noida International airport.
As per an estimated figure, 13,000 out of the total population of 20,000 Saurs Crane, breed in the state of Uttar Pradesh itself.
Sarus Crane are the tallest birds in the world and are protected under Schedule IV of Wildlife Protection Act of 1972 and are marked "vulnerable" on the IUCN red list
Dhanauri, Parsaul and Surajpur are some of the richest habitats of these birds.
In Dhanauri wetland, almost 15 nests of sarus crane have been found which estimatedely house as many as 140 adult cranes.
Environmentalists are worried about the proposed development in the area which may lead to the destruction of the natural habitat of the bird.
The Dhanauri wetland is supplied with irrigation water which overflows from nearby farmlands.
If the area is used to build plots around them it will make the wetland remain dry for longer period of time which will eventually disturb the habitat of the birds in that region.
An environmentalist and bird watcher Anand Arya said that the birds will not pose any danger to the planes when the airport becomes operational in 2022, because these birds fly almost 1 km higher than the ground and do not cover longer distances in one go. But they themselves will be affected by the air traffic and allied development in the nearby region which will alter the sources important for their breeding.
The forest department said that Arya's concerns will be watched and weighed scientifically.