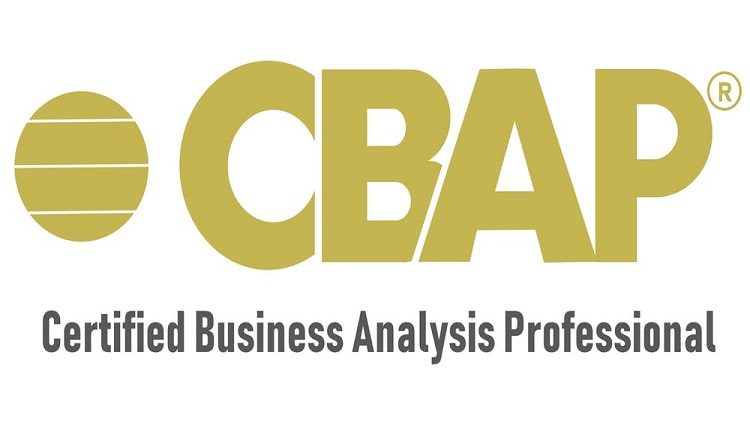 Essentials of CBAP Certification
In this increasing competitiveness, especially in corporate fields, the popularity of different certification courses is reaching heights. Similar is the case in the field of business analysis, where professionals are preferring the CBAP certification to be efficient and productive.
In simple terms, the Certified Business Analysis Professional (CBAP) is a certification program for those professionals who have extensive business analysis experience. This is the niche certification, which provides further expertise and knowledge in the business analysis field. 
Benefits of CBAP certification
Better career prospects and growth
It provides a steep increase in the career prospects of business analysts. Those who have done this certification earn up to 10% more than those who hadn't undergone this certification. This is true in the different sectors of the project management field. Those professionals earn more than their peers. The certified CBAP's get better access to projects after the certifications. It plays a very important role in adding value to the profile and also becoming a valuable asset for the company.
Thorough understanding of business concerns
It is very clear that if you haven't understood the concerns, then you will not be able to explain it properly. CBAP certification enables veteran business analysts to understand the process in depth. It makes them learn new techniques that provide the edge over others.
Eligibility for pursuing the CBAP certification
For the CBAP certification, the eligibility criteria are:
The candidate should complete a minimum of 7500 hours of Business Analysis Work experience in the previous 10 years.

This experience should include 900 hours of knowledge areas. It also consists of 4 out of 6 BABOK® Guide Knowledge Areas. The candidate should get at least 3600 hours of experience in this course from the said 7500 hrs.

The candidate should have a minimum of 35 hours of professional competency regarding development in the previous 4years.

They should furnish two references. 

Agreement for the code of conduct and also for the terms and conditions.

They should clear the exam, which is mandatory for all.
Specific personal competencies required for CBAP certifications
If you are in a dilemma of whether to pursue this course or not, then this section will help you a lot. This will enable you to get a grasp of the need for this certification. This certification is solely for those who are already business professionals, but it also needs some additional competencies. Those are as follows:
Those individuals who have extensive experience in business analysis.

Product Managers

Those professionals who are consultants, but don't have core experience in the analysis sector.

Trainers

Hybrid Business Analysis professionals

Project Manager, Testers, Quality Assurance (QA) professionals, Change/Transformation Managers, and Designers
These certifications come handy and help a lot in increasing the pace of the career for a business analyst. Moreover, the value it provides is optimal. Excelling in the business field is the main consideration of present research and analysis oriented fields.