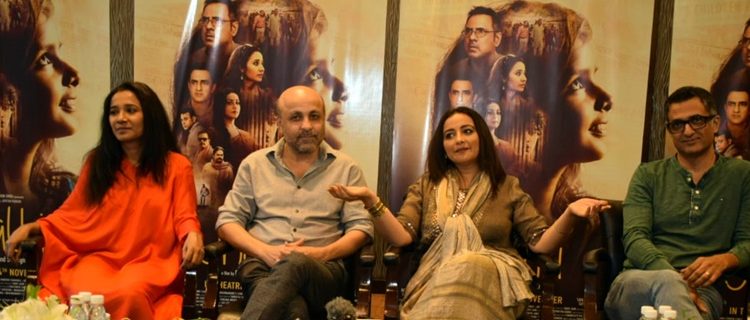 Sanjay Singh and Divya Dutta promote their upcoming movie on Child Labour 'Jhalki'
Saurabh Kumar (Photo-Video) Lokesh Goswami Tennews New Delhi :
Today, Jhalki movie star cast along with Director Brahmanand S. Singh came to promote their upcoming movie in Delhi. The event was held at Le Meridian, New Delhi. Actors Sanjay Suri, Divya Dutta, and Tannishtha Chatterjee were present in the event. The movie will be released on 14 November 2019.
The movie is based on a life of a 9-year-old street girl Jhalki, setting out to find her 7-year-old brother against the backdrop of the child slavery trade. It is co-produced by Vinayak Gawande and Jayesh Parekh and co-directed by Tanvi Jain.
Talking about the movie, Director Brahmanand S.Siingh spoke, "The movie inspires children to have a problem-solving mindset and to never accept injustice." He further added, "Jhalki is not only confined to inspire the Indian audience as many international organizations are associated with this film which will make its impact larger."
Sanjay Suri when asked about the idea of the film, said "I believe the movie should create an impact on the audience rather than just having a good box office collection."