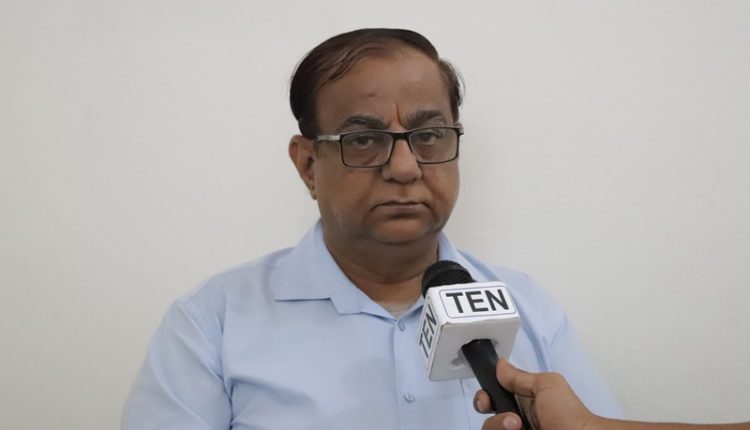 New Delhi: The United Forum of Bank Unions (UFBU), a representative body of nine bank unions has called for a nationwide bank strike on May 30 and 31 yesterday.
This comes in the wake of Government and Indian Bank Association (IBA)'s casual approach to wage revision for bank employees/officers; IBA offered 2 % hike in wage bill towards wage increase while forum demanded 15 to 20% hike, which led to a conflict.
Ashwini Rana, vice-president of National Organisation of Bank Workers, a sister body of UFBU gave interview to the Ten News and talked about the demands and strike.
Q – Why UFBU has called for nationwide strike, what are the major demands?
AR- Our previous settlement with the government has expired on June 2017 and ever since Government of India and Indian Bank Association (IBA) has started conversation for future course. But even after, 11 meetings, IBA only offers 2% hike, while our demand was 20%.
When we talk about the major reason, in last four years a lot of reforms have been made in Banking Sector like Jan Dhan Yogna, demonetization, Aadhaar Link up and so on and to make them successful bank employees worked tirelessly even some of the employees lost their lives. In between, banks earned huge benefits and received pat on the back by the Union government but what the employees got? Nothing, and IBA is offering only 2% hike. This is a joke.
Q – What do you think is the reasons of offering such meager hike by IBA?
AR – In the previous settlement, we got 15 % hike but IBA is offering only 2% hike calming that the condition of banks are not good so we (IBA) can't fulfill your 20% hike demand.
Our demands are genuine, don't you think bank employees deserve 20% hike in five years?
Q – With demonetization and Jan Dhan Yogna, all the public money went into the banks and banks earned huge profit in between, so, why IBA is saying, 'conditions of banks are not good'? Do you think recently surfaced bank scams are one of the major factors?
AR – In the meetings, IBA has been arguing that all the bank's profits has gone in fulfillment of NPAs and nothing much is left but they haven't mentioned bank scam specifically. But in my opinion, bank scams are also major reason for ailing condition of banks.
Q – Since announcement of the strike, any response you have received and what would be the roadmap if government did not even agree after 48 hrs strike?
AR – Till now we haven't received any response but there is a whisper that IBA is going to call a meeting. If IBA or government did not fulfill our demands there would be indefinite strike.