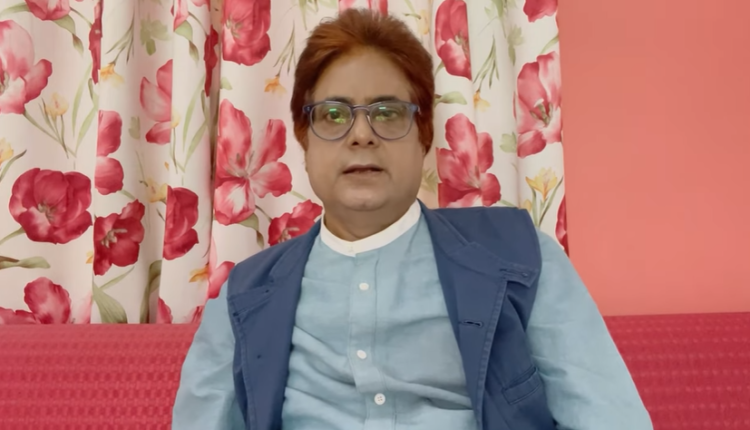 Ex-IRS officer Sheo Narayan Singh sheds light on changing role of civil servants in India
A social thinker, artist, poet and a motivational speaker are some of the roles that identify Sheo Narayan Singh Anived, who is a retired civil servant with exemplary service record.
Now as a former civil servant, he has taken upon himself to inspire and motivate serving as well as aspiring civil service officers, along with society at large. And for this he has come up with his own YouTube channel where his motivational videos are uploaded.
One of his video post sheds light on the interesting issue of "Civil services in the time of Amrit Mahotsava."
Starting his video lecture with a brief about the subject and career, he says, "I have worked as an IRS for 35 years. Most of the time I have spent in central excise department and also worked for 4 years in culture department. Through this video I will be primarily talking about changing role of Civil servants in India."
Citing an example from the recent past, he adds, "CJI has recently said that the threat to Human Rights is maximum in the police stations of India. This has made me think deeply over the subject. There is an entire team from CO to DG and IPS officers to monitor police station officers. Such issues can be raised about all different wings of civil services. But since police is face of state and civil services, they get to be talked about more."
The ex-IRS officer goes on to talk about the beginning of Civil services, and shares, "It begin in Western Europe and there the practice got adopted in other parts of the World. In India, Indian Civil Services begin during colonial era. After Independence, it got remodelled in different services such as IAS, IPS, IRS etc. The same continues till today."
"Historians have been of opinion that during independence, we were and overdeveloped state with underdeveloped society. We didn't had many industries. Hence state invested heavily in terms of public sector services. Then came the time of mixed economy and modernisation where more development took place. And thereafter, in 1990's it was about globalisation and liberalization," he notes.
Thereafter, defining the concept of civil services in the country, Anived, says, "The role of civil servant was that of a regulator and controller at the time of independence. And as of now it has become that of a facilitator. But this role is somewhere in existence, whereas it needs to take that shape in other areas. It will be a big tribute from our side that in 75th year of independence, state becomes a facilitator at the grassroot level."
He also went elaborated on the challenges that may come while making this amendment.
"It is a natural instinct of a civil servant to exercise power. However, ideally it should be the will to serve. Every civil servant should respect and serve our constitution", he concluded.