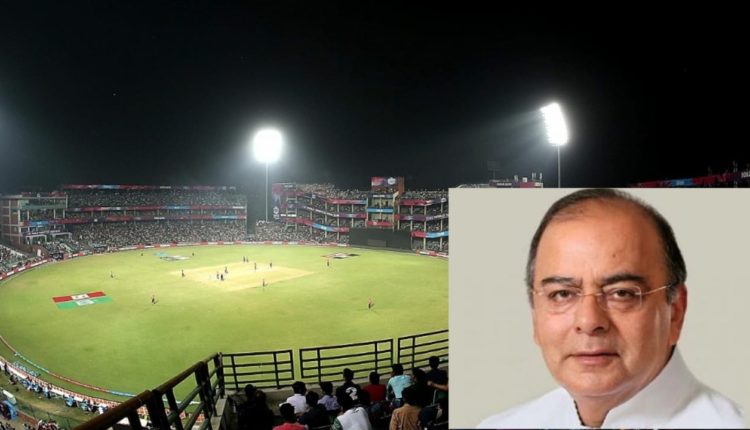 New Delhi (27/08/2019) : Delhi and district cricket association today have decided to rename Feroz Shah Kotla stadium as Arun Jaitley stadium. This step taken by DDCA in the memory of its former President and former finance minister who passed away on August 24, is to get him settled down in the hearts of people forever.
The renaming ceremony will take place on September 12th at Jawaharlal Nehru stadium in the presence of Home minister Amit Shah as a chief guest for the session. On the same day, a stand will be named after Indian cricket team captain Virat Kohli, as announced earlier.
Although, the ground will still be known as Feroz Shah Kotla as it is only the stadium which will be renamed after former Finance Minister.
Arun Jaitley took his last breath on August 24th at All India Institute of Medical Sciences (AIIMS), where he was undergoing treatment from almost 15 days.
Speaking to Ten News, delhiites shared their opinion regarding the step taken by DDCA. A college student was unhappy with the decision because according to him, Firoz Shah was the king of Delhi region and he did a lot for his public. An old lady in her statement said "changing the name of a stadium with the name of a politician is something that is is not digestible if changing the name was that necessary then it could have been named after our nation's martyrs who sacrificed their lives for the country!"
On the other hand, 80% of the public was happy with the step taken by DDCA as being delhiites they were all happy to know that the stadium is going to be renamed after Arun Jaitley!
Do you support this move ?
Delhi And District Cricket Association Has Decided To Name Ferozeshah Kotla Stadium As Arun Jaitley Stadium. Do you support this move ?
Please tap the link above and caste your vote in Ten News Online Poll from your mobile .
Just now !
It will help the people of India to gauge and forma public opinion . Every single vote counts, including yours.
Check the results instantly !