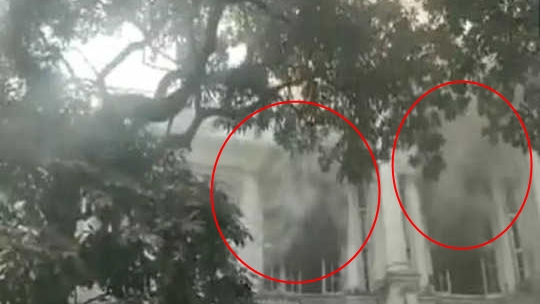 Fire breaks out at Delhi hotel near Connaught Place
Ten News Network
New Delhi (India), 21st Jan 2023: A fire broke out at a hotel in Delhi's Connaught Place on Saturday morning, causing smoke to billow from the building. Six fire tenders were immediately dispatched to the scene at the SinCity restaurant to contain the blaze.
However, no injuries have been reported in the incident.
According to fire department officials, they received a call about the fire at the hotel in the F block at 8:53 am. "Six fire tenders are at the spot. So far, we do not have any reports of casualties. We are told that the fire broke out on the first floor of the hotel. "We will send more fire tenders," said an official from the fire department.
The fire department also stated that they are working with the police to restrict the movement of early shoppers in the area. The fire was later doused, with a total of 13 fire tenders being used. Rajinder Atwal, divisional fire officer, stated that cooling operations are currently underway.