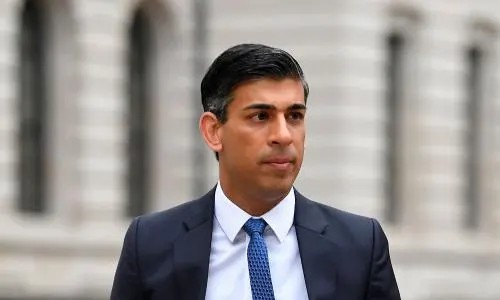 New Delhi (India), 21st Jan 2023: UK Prime Minister Rishi Sunak has been issued a fixed penalty notice by Lancashire Police for failing to wear a seatbelt while shooting a social media video in a car.
The £100 fine was issued following the circulation of a video on social media showing Sunak not wearing a seatbelt while a passenger in a moving car in Lancashire.
Sunak's spokesperson has said that the Prime Minister "made a brief error of judgment" and has since apologized for the incident.
The video was uploaded to Instagram as part of a promotional campaign for the government's "leveling up" funds. In the video, Sunak can be seen talking to the camera for approximately a minute, with the car moving forward and police bikes briefly arriving in the distance.
In England, drivers are responsible for passengers under the age of 14, and passengers must make sure that they wear seatbelts if they are installed in vehicles.
Unless they have a legitimate medical exemption, passengers who are discovered not wearing a seatbelt while driving can be fined £100 immediately, with the amount rising to £500 if the matter goes to court.
Sunak's fine serves as a reminder to all drivers and passengers about the importance of wearing a seatbelt at all times. The police have also said that they "encourage everyone to make sure they wear a seat belt when traveling in a vehicle."