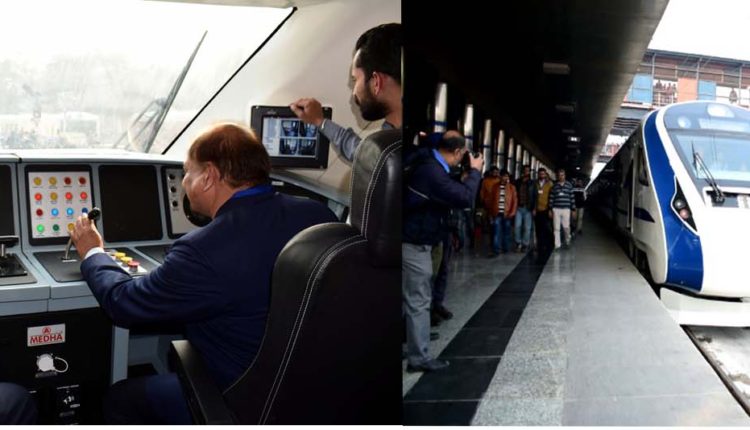 First "Train 18" will run between New Delhi to Varanasi: Railways Minister, Piyush Goyal
Shaihzad Abid (Photo/Video) By Lokesh Goswami Ten News Delhi :
New Delhi:Today, Piyush Goyal, Minister of Railways, inspected Train-18 at New Delhi railway station.
During the inspection, Goyal discussed about the past initiative taken by the NDA under the leadership of Prime Minster Narendra Modi, he said, " India is progressing with a high speed from
past four and half years in different sectors, Indian Railway also contributed to the development. PM Modi always wanted Indian railway to start

high level facilities in trains. Instead of importing train coaches, Train-18 is designed and manufactured in India under "Make in India" initiative at
Integral Coach Factory in Chennai".
"I am happy to announce that testing of Train-18 has been successfully completed and after the implication of few recommendations given by Indian
railways, the new train will be dedicated to the nation by PM Modi very soon. The train will complete distance between New Delhi and Varanasi within 8 hours as compared to eleven and half hours taken by other trains", he added.

The new launched semi-high speed train is engineless with 16 coaches, among which two are of executive class coaches.
The authorities is working on fare calculation which will be disclosed soon.
The train is equipped with new features including modern toilets, CCTV, Wi-Fi automatic doors, comfortable seats, LED screens for basic information like speed, upcoming stations and mobile charging point attached to every seat.