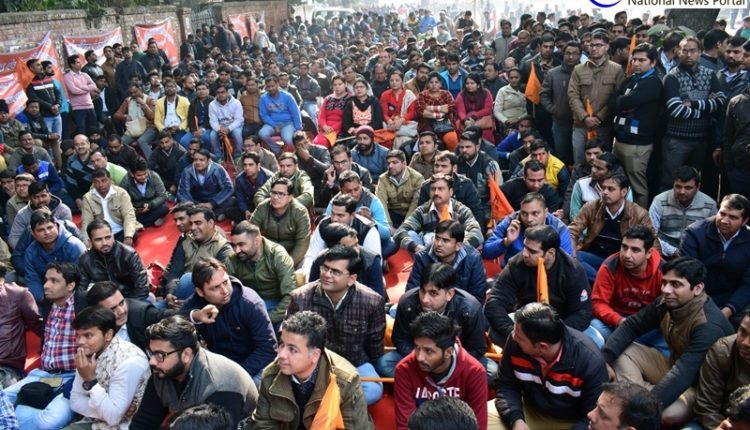 BMSRM Stage protest in Delhi, Demands Sales Promotion Employees Act, Amendments to be withdrawn
Shaihzad Abid (Photo/Video) By Lokesh Goswami Ten News Delhi :
New Delhi: Bhartiya Medical & Sales Representative Mahasangh (BMSRM) affiliated with Bhartiya Majdor Sangh organised a protest at Jantar Mantar regarding the proposed anti-employee amendments to the rules in Sales Promotion Employees (Condition of Service) Act, 1967.

The protesting organisation Stressed that the entire proposed amendments to the Sales Promotion Employees Act, are anti-employee in nature; hence they demands that the entire amendments are to be withdrawn.
The protest was joined by hundreds of Mahasangh members who raises various objections to the drafted provisions.
A BMSRM Member Speaking to Ten News, said, "The amendments in the Act are anti-employee, today we have scheduled a meeting with the concerned government authorities to discuss the problems."