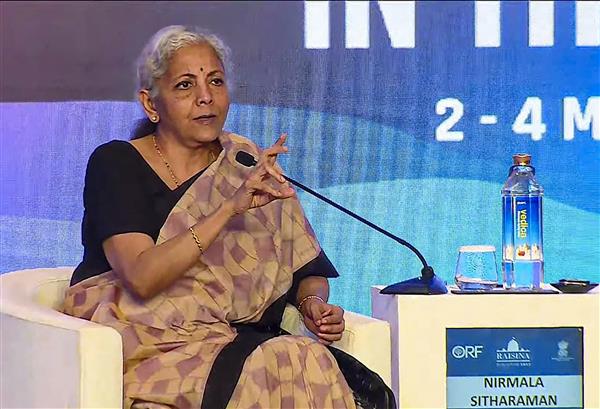 FM Sitharaman touts country as a top investment destination at Raisina Dialogue 2023
Ten News Network
Delhi (India), March 5, 2023: The Finance Minister, Nirmala Sitharaman, addressed the 2023 Raisina Dialogue in New Delhi, where she touted India as an attractive investment destination for advanced economies due to its skilled youth, captive domestic market, technology-driven public investments, and rule of law.

Responding to a query on how India is confident of sustained growth despite global headwinds, Sitharaman attributed it to the country's "right combinations" for robust growth, such as its youth power, a middle class with purchasing power, public investments in infrastructure, health, education, and fintech, and an "oft-repeated but understated" rule of law.
Sitharaman emphasized that businesses are respected for what they do, even if they speak against the government or Prime Minister, and they will not face repercussions like being picked up and disappearing from the world. She highlighted India's investor-friendly approach, which is not limited to the Center as states are also actively competing to attract investments.
India's emerging market status and favorable demographics have long made it a popular destination for foreign investors. Sitharaman's comments serve as a reminder of the Indian government's commitment to a favorable investment climate despite the challenges of a global economic slowdown.