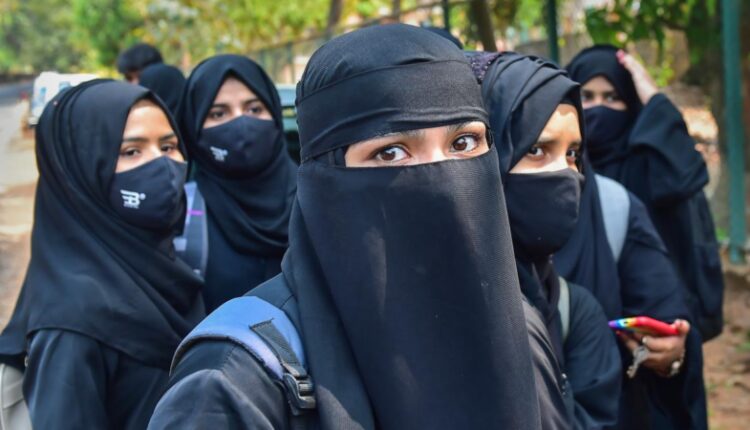 Delhi (India), March 5, 2023: Karnataka Education Minister BC Nagesh has announced that students wearing hijabs will not be allowed to appear for the upcoming second pre-university course (PUC) examinations scheduled to begin on March 9.

He emphasized that students must adhere to the uniform code and rules set by educational institutions and the government. The ban on hijabs was initially implemented in March 2022, and the recent announcement has reignited the debate on the issue.
According to Nagesh, there was an improvement in the number of Muslim students who appeared for the examinations after the hijab ban. However, he did not provide any specific data to substantiate his claims. Meanwhile, the Supreme Court has rejected an immediate listing of petitions seeking a directive to government institutions in Karnataka to allow students to appear for examinations wearing the hijab. A bench led by Chief Justice of India DY Chandrachud has promised to create a new bench to hear the case.
In March 2022, a three-judge bench ruled that the hijab was not an "essential religious practice", leading to the ban on hijabs in pre-university colleges in the state.
The verdict came after eight Muslim students, who were stopped from entering class wearing the hijab, approached the court. The controversy has led to protests and counter-protests, with some students wearing saffron shawls in opposition. It has also resulted in the demand to ban halal meat, azaan prayers on loudspeakers, and restrictions on Muslim participation in temple fairs, further fueling communal tensions in the state.