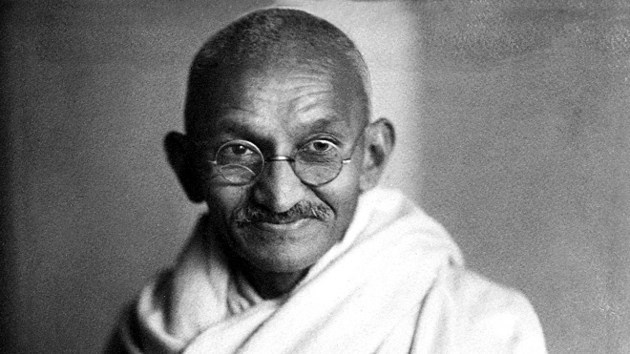 Formal training is required to instill non-violence in our lives: Jainacharya Dr. Lokeshji
New Delhi: On the occasion of International Day of Non-Violence and 151st Birth Anniversary of Mahatma Gandhi, a webinar was organized by the Bharat Icon Family under the supervision of famous Jainacharya Dr. Lokeshji, the founder of Ahimsa Vishwa Bharti, where discussions on spreading the ideas of Mahatma Gandhi in the present times deliberated and a large number of people connected through online mode.
Internationally renowned Jainacharya Dr. Lokeshji said that on the 151st birth anniversary of Father of the Nation Mahatma Gandhi, let us all take a pledge that we will include the principles of truth, non-violence, harmony, equality, unity, cleanliness in our lives, for this, moral education and training of non-violence is required. He said that Mahatma Gandhi was very much influenced by Jainism, at present, Society and Nation need his views more.
Rajyogini Dr. Binni Sareen said that Mahatma Gandhi made many efforts for non-violence, peace and nation building in the society. The social organization working in this direction plays an important role in advancing the ideas of Mahatma Gandhi, we should together with them convey the message of peace and non-violence to the masses.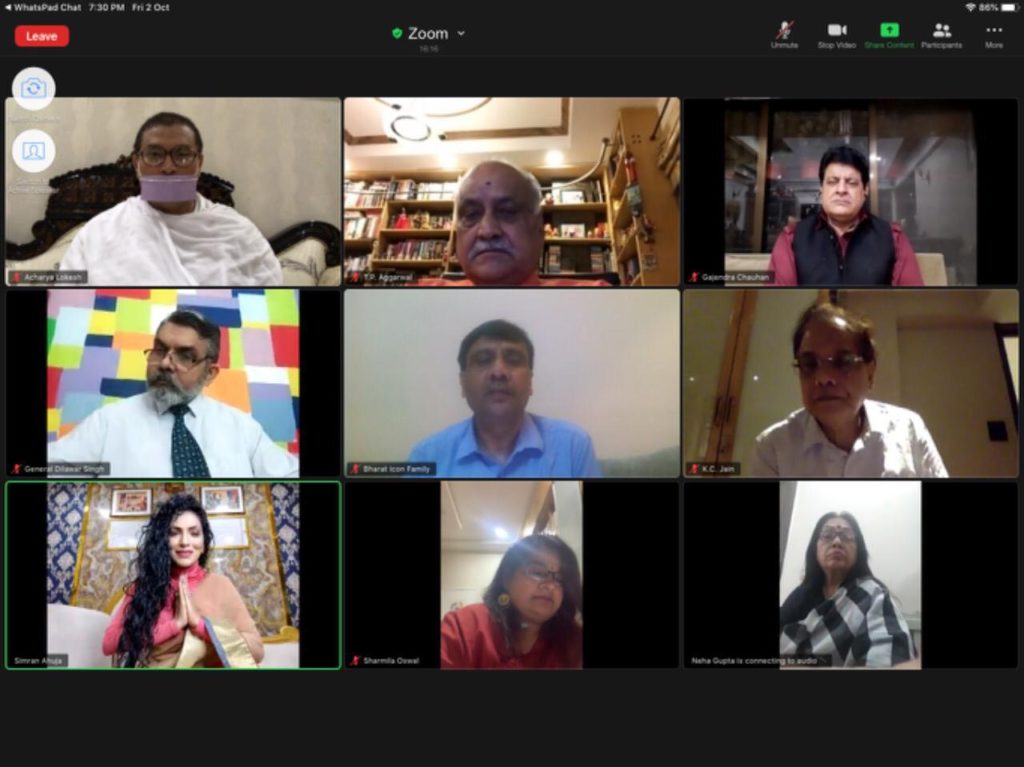 Hindu Dharmacharya Swami Chakrapani Maharaj said that group effort is needed for good rites and character building among the youth, for peace in the society, revolution is needed alongwith peace that will make us nationalist.
Major General Dilawar Singh said that at present the views of Mahatma Gandhi are more needed for the younger generation and society so that they could be able to play an important role in the nation-building. Further, he said that person building itself paves the way for society and nation-building.
Gajendra Chauhan, President of Film and TV Institute said that such a scheme should be prepared so that a program based on inspiring events of Mahatma Gandhi's life through media can be prepared, which will increase the attraction of children and youth towards Indian lifestyle and values.
On this occasion, Sharmila Oswal, President of Jeeto (women's); Shweta Shalini, Bharatiya Janata Party spokesperson; and T. P. Aggarwal, Film Producer also expressed their views. The webinar was organized by Akhil Bansal, Chief Manager of the Royal Heritage Group India Icon Family and he also welcomed all the special speakers. Actress Simran Ahuja compered the webinar and introduced all speakers and guests one after the other.