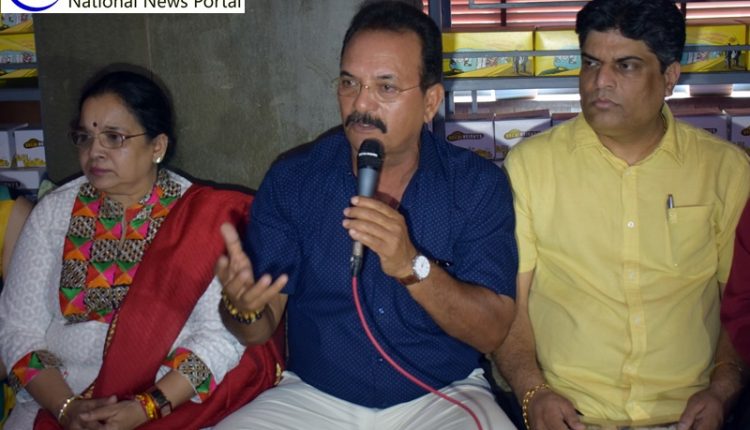 Former Indian Cricket Player Madanlal to contest for DDCA President, reveals teams and priorities
Ashish Kedia (Photo/Video By Lokesh Goswami Ten News)
Delhi District Cricket Association is going to have its elections on 30th of this month and high profile candidates are raising the temperature of these coveted elections.
Today former International cricketer Madan Lal also announced his candidacy for the President's post of DDCA.

Speaking at the event former International cricketer Madan Lal, who is also going to be the DDCA President Candidate said, "I have chosen to represent this panel and stand as president candidate of DDCA because I have got a very clean and efficient team. I want to work for Delhi cricket and there are many reforms which we think are required here and I will whole-heartedly represent it".
He also said that almost all cricketers are with him in this elections. He claimed that he have met about 700-800 members of DDCA already and they have pledged him his support.
Adding further he said, "I have played 29 years for DDCA and have been captain for about 5 years hence I know and understand issues inside out. Many members have told me about lack of facilities and I have assured that we will meet all the demands and reform it in fixed time".
He also released a vision document at the occasion.
Emphasizing on need to have more grounds he said, " I have this vision that Delhi has grown exponentially and it requires at least two more grounds so that atleast league matches and under 16 etc. teams can get proper facility for practicing. under rules of BCCI we have to close Kotla ground even a month before any test match and hence the practice of others suffer".