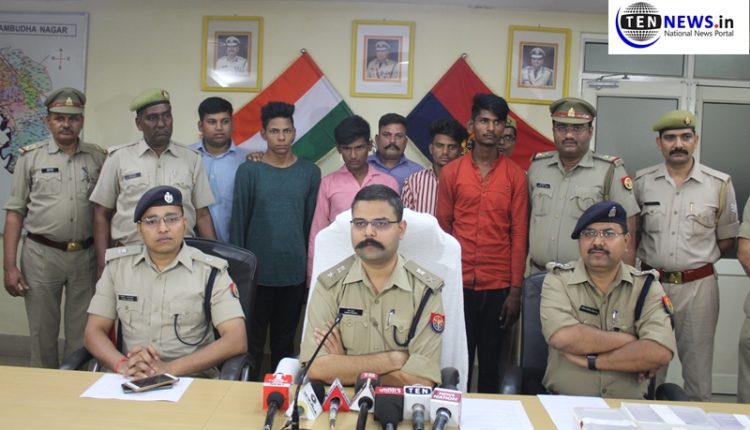 Four arrested for looting over 60 truck drivers on Eastern Peripheral Expressway
Saurabh Kumar / Baidyanath Halder
Greater Noida (14/05/2019) : Noida Police on 13th May had arrested four members of a gang involved in loot incidents on Eastern Peripheral Expressway. The arrest was made after number of loot incidents were reported by the truck drivers.
A gang of young boys were attempting loots and specially targeting trucks on the Expressway during night hours. For now, the gang has confessed their involvement in more than 60 such loots during police interrogation.
SSP Vaibhav Krishna detailing about their modus operandi told that, "First they use to throw stones on moving trucks and when the driver comes out of the truck to check what happened, the accused used to overpower them. And after taking all the cash and mobiles, they use to flee from the spot. Apart from this they also used to target trucks when drivers take a halt for washroom or to check air pressure in the tyre".
Further, he told that "They gang was active from last six to eight months and had conducted 60 such loot incidents. We are investigating the matter in detail. We have recovered 29,000 rupees in cash, 18 mobiles phones, one country made gun along with two live cartridges and a Discover bike used by the accused in loots".
A victim truck driver also narrated the whole incident how the gang used to commit the crime and assaulted him while he was commuting on expressway with his consignment. One accused who injured himself while attempting to loot after truck driver chased him is still on run with plaster on his legs.