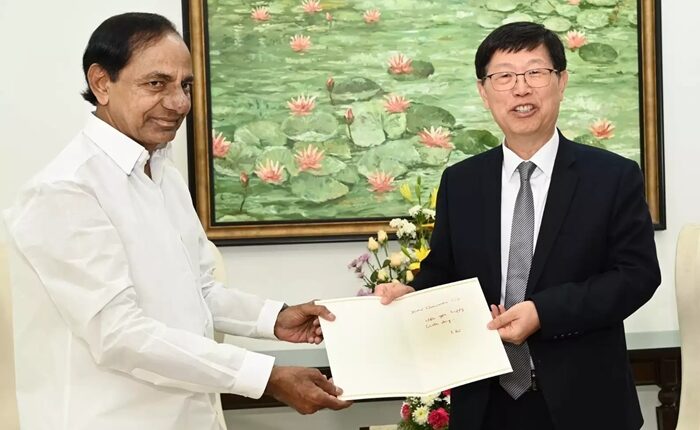 Foxconn to Invest in Telangana, will lead to 1lakh new employment opportunities
Ten News Network
New Delhi (India), 3rd March 2023: Telangana's IT minister KT Rama Rao affirmed that Apple's biggest supplier in India, Foxconn will be making a massive investment in the state that will enable the state and lead to the production of 100,000 jobs in the state.

Foxconn is the world's largest technology manufacturer and service provider. The company has it's headquarters in Taiwan however it's main assets are based in China.
However the tech company has decided to shift a $700 million plant from China to India. This will boost the company's local production and also help thousands of people in state get employment through their plant.
The plant will manufacture iPhone parts on 300 acre land they will acquire in the state. The plant may also dabble on manufacturing electric vehicles and also assemble iPhone parts in the plant.
The investment is one of Foxconn's biggest single outlays to date in India and underscores how China's at risk of losing its status as the world's largest producer of consumer electronics.
After the pandemic and the ongoing Russia- Ukraine war, Foxconn has been rethinking and want to accelerate their global supply chain.