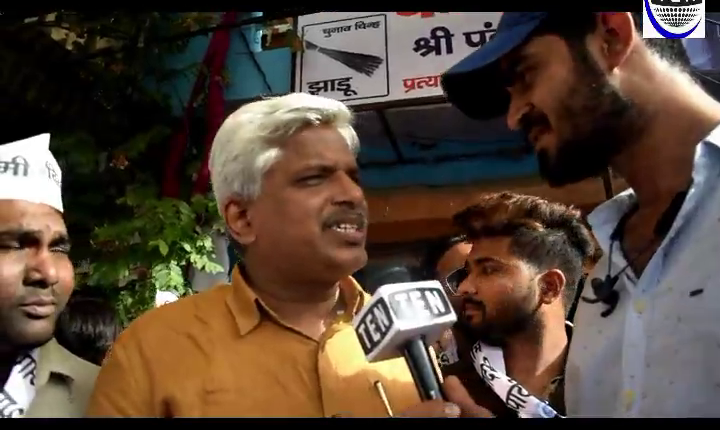 Full Statehood is the only demand of Aam Aadmi Party: Pankaj Gupta
New Delhi : Today, Aam Aadmi Party's Chandni Chowk Lok Sabha candidate Pankaj Gupta had a fireside chat with Ten News. He was asked several questions related to the winning possibilities and Full Statehood issue.
It is a battle between 'bade naam' and 'bade kaam' this time in Delhi polls and people have to choose whether they want a government which works or one that just talks, Pankaj said.
When asked about the possibility according to him for the winning of AAP in Lok Sabha Polls, he said, "By observing the love and affection we are receiving from people clearly says that Delhi wants all the 7 lok sabha seats in the Jholi of AAP."
Full Statehood is the only demand for every single delhiite because they know that all the developmental procedures can only be carried out if AAP's main and only demand for upcoming Lok Sabha Polls.
In the historically significant Chandni Chowk constituency, Gupta is locked in a three-way battle with incumbent BJP MP Harshvardhan and Congress candidate J P Agarwal.
On being fielded against veteran politicians from the BJP and Congress, Gupta said people have seen what they got by electing incumbent Harshvardhan.
This is an election of bade kaam vs bade naam. Harshvardhan was a very big name but what did they give his constituency, people have seen. I wouldn't comment on Congress (candidate J P Agarwal) because he is not a competition here, Pankaj Gupta told.