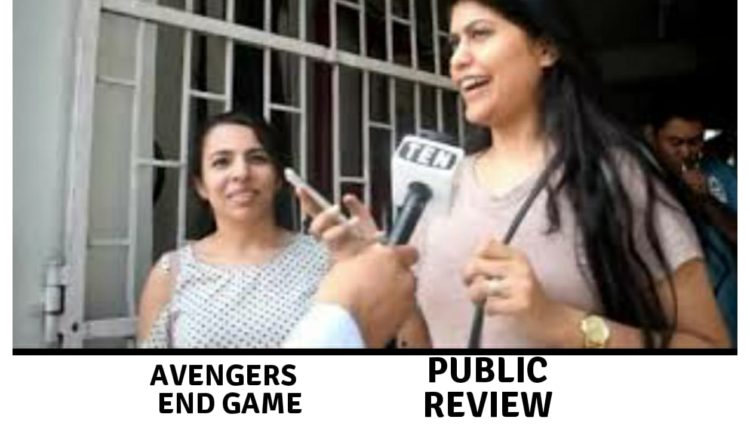 Avengers End Game: Delhi Public Review!
Vishal Malhotra / Rahul Kumar Jha
New Delhi : Marvel Studios'  Avengers: Endgame received an incredible opening at the box office with its day 1 collection crossing the Rs 50 crore mark in India. The superhero flick, released in 2,845 screens in Hindi, English, Tamil and Telugu language,  earned Rs 53.10 crore on its opening day.



Speaking to Ten News, Moviegoers said that the movie was best action creation till date.ng

One Marvel fan rated the movie 10 out of 5 and when she was asked about her opinion for an end to this Avenger series, she said "Mai to Mar Hi Jaungi"
Also, the film has collected Rs 2,130 crore in its first two days of global release on Wednesday and Thursday in 46 international markets, led by a whopping $154 million in China.
With its Day 1 collection, Endgame has become the second-highest opener in Indian box office after Baahubali: The Conclusion, which earned Rs 121 crore on its first day.
Interestingly, Avengers: Endgame, its predecessor- Avengers: Infinity Wars and Baahubali 2 , all three money spinners were released on last Fridays on the month of April, mentioned film critic and trade analyst Taran Adarsh.
Avengers: Infinity War, which was released last year in 2,000 screens in India had collected Rs 31,30 crore on its opening day.