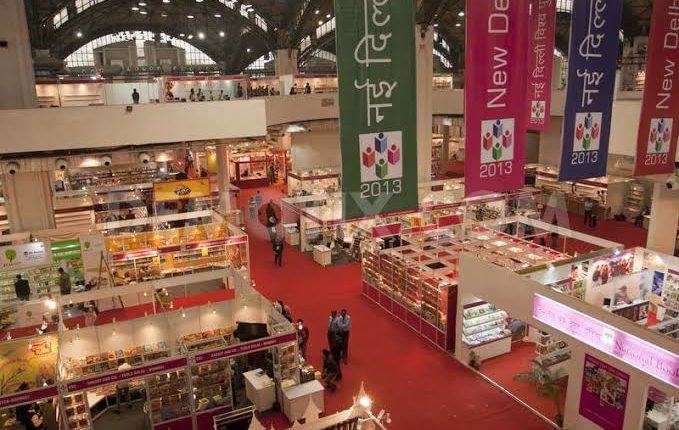 New Delhi 2/1/2020 : The wait for the book lovers is over as the country's oldest book fare, "New Delhi World Book fair" is starting from 4th January at Pragati Maidan. The 28th edition of the NDWBF that will run for nine days will as feature Books and periodicals, teaching aids, educational Books, Professional Books, Teaching Books, Periodical Books, University Books, School Books, College Books, Commerce Books, Industrial Books, Entertainment Books, High Standard Books, Public Books etc.
This year the theme for NDWBF 2020 is "Gandhi: The Writers' Writer". The theme aims to highlight the influence of Mahatma Gandhi on Indian literature and some major authors of India as well as abroad. It will also focus on the aspects of Gandhi as a writer, editor, journalist, publisher, printer and a mass communicator par excellence.
The timings will be 11 am to 8 pm and the entry will paid & unpaid bothboth. Pragati Maidan metro station will be the nearest metro station for the book fair venue.
Also, as like every time, there will be plenty of activities like story-telling, dramas, musical presentations, to inculcate the habit of reading among kids. Needless to say, there will be a whole world of books across genres including fiction, children's literature, biographies, vernacular reads, novels, thrillers, reference material and lots more.
Like last year, this year too there's going to be an author's corner in various halls, so bibliophiles can enjoy a host of literary activities between panel discussions, book readings, and meet-ups. There will also be cultural performances to keep the visitors entertained, as they make the best of the discounts and buy more books than they can ever make space for.