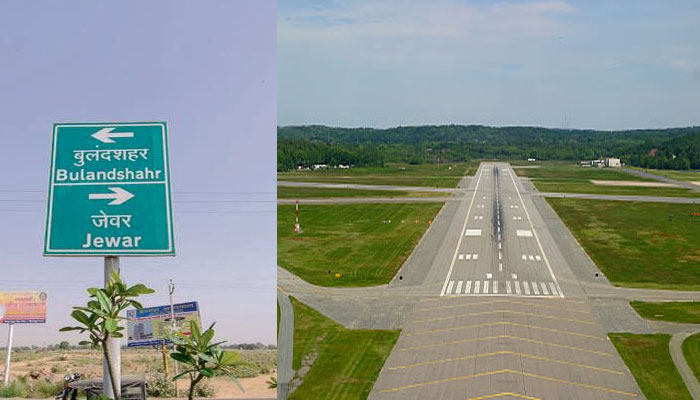 Gautam Budh Nagar administration readies proposal for Jewar Airport Land acquisition
Saurabh Kumar
The Gautam Budh Nagar administration will ready the proposal for the land acquisition process for the proposed Jewar international airport project by this week. The bank account of DM B N Singh will soon be credited with INR 1,500 crore as compensation amount for the family whose land will be acquired.
Uttar Pradesh government has approved the social impact assessment (SIA) report conducted by the Gautam Buddha University during a meeting chaired by UP chief secretary Anup Chandra Pandey held on 25th September in Lucknow. Now only approval from CM side is pending which will also be accomplished soon. This SIA report is prepared by a team of 8 faculty members all from different departments like Economics, Civil Engineering, Architecture, Statics, Sociology etc.
In the first phase, the UP government will acquire 1,257 hectares of land from six villages. Earlier the plan was to acquire 1,441 hectares of land from eight villages which was later dropped. After this all the rehabilitation and resettlement of the rehabilitated family will be conducted as per the Land acquisition rehabilitation and resettlement act, 2013. For now, officials' focus is on preparing the proposal and finalizing a rehabilitation plan for almost 2,200 families, whose houses will be relocated.
In this resettlement drive, many agencies including micro to small and medium enterprise associations of Noida are coming forward to help in rehabilitation work. The builders, industrialists and other interested entrepreneurs will help in providing jobs, healthcare and other facilities to families who are giving their land for the project.
As per suggestions made by the state government, the Pricewaterhousecoopers (PWC) India and officials are studying the concession agreement modalities of the planning department of Central government.
The estimated budget for the project is INR 15,000-20,000 crore. On the whole, it requires 5,000 hectares of land. The airport had first been proposed by thethen UP chief minister Rajnath Singh in 2001 with an aim to boost local economy and create jobs by setting industries near the civil aviation hub.