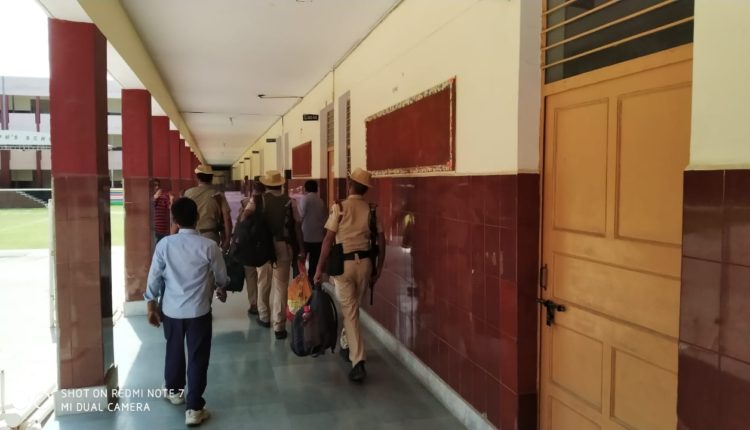 Gautam Budh Nagar gears up for world's largest democratic exercise
Saurabh Kumar
Greater Noida (10/4/2019) :
With just a day to go for the world's largest democratic exercise when India votes to choose its next government.
Talking about Gautam Buddha Nagar, it is one of the 80 Lok Sabha constituencies in Uttar Pradesh and going through last-minute preparations for the 1st phase of Loksabha polls which will begin in next 15 hours in the district.
Polling stations are gearing up for tomorrow's polls as per the directions of Election Commission. District administration is taking care of every minute detail to ensure a peaceful environment during the polls.
Voters who don't have Voter ID don't need to panic as they just need to have their name in the electoral list and can carry any document which provides their identity, like Passport, Driving license , Service Identity Cards with photographs issued to employees by Central, State Govt, Public Sector Undertakings, Public Limited Companies, Passbooks with Photograph issued by Bank or Post Office, PAN card, Aadhar card etc. will be allowed to vote.
A three-layer security arrangement monitored by 33 CCTV cameras 24×7. Adding a new thing this time, the district administration is planning to give IP address of CCTV camera installed at a strong room to the candidates so that they can monitor it on their mobile phones as well.
There will be 264 Micro Observers for polling stations who will be officials of PSUs of Government of India. Paramilitary, PAC, police personnels are being deployed as per the requirement for various polling stations.
50 polling stations have been identified which is the highest number for disable voters, will have wheelchair facility. While during polling two men one woman ratio will be applied so that woman doesn't have to wait long in lines. Apart from this, there are three all-women polling stations where only womens will be allowed to cast their vote.
145 stations in the constituency were declared sensitive that will have extra security arrangements. Videography of such polling stations will also be done to avoid any allegations of unfair means.