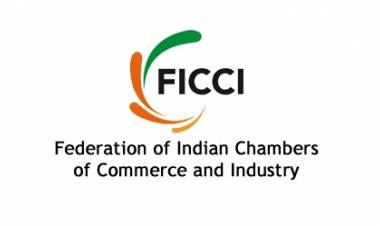 Gender parity at workplace can add USD 12 trillion global GDP by 2025: Lujaina Mohsin Darwish, Chairperson, Mohsin Haider Darwish LLC, Oman
Ten News Network
NEW DELHI, 15 September 2021: Uday Shankar, President, FICCI while addressing the session on the Future of India-Middle East Partnerships in Entrepreneurship and Start-Ups at LEADS 2021 organized by FICCI, said, "This is an opportune time to forge a partnership as Middle-East economies are moving towards developing a tech-based start-ups ecosystem and partnership in this field is bound to pay rich dividends for both India and Middle East."
LEADS is curated as a strategic platform for global leaders from Asia, Europe, Africa, CIS, Americas & the Pacific, to deliberate on the tenets of Leadership, economic Excellence and Adaptability to change and to build on pillars of Diversity and Sustainability.
Speaking at the event, Dr Siddeek Ahmed, CMD, ERAM Group, Saudi Arabia mentioned that promoting a start-up ecosystem between India and Middle East will be a win-win for both as India and the Middle East region and will complement each other in terms of the resources needed to develop this ecosystem.
HE Shaikha Noora Al Khalifa, CEO & Chairwoman, Med Point Design, Bahrain highlighted the importance of supporting women and empowering them for overall economic prosperity of the country.
Qusai A Alsaif, CEO, Sadu Capital, Saudi Arabia said, "There is a lot of potential in the start-ups ecosystem partnership between India and Saudi Arabia that can benefit the economy of both the region."
Lujaina Mohsin Darwish, Chairperson, Mohsin Haider Darwish LLC, Oman noted, "New technologies such as AI and Quantum Computing will transform the world in big way and Oman will play a role in it by inviting Indian companies in this sector." She further said that this will provide opportunity to the youth of Oman and lead to the country's economic growth.
Vaibhav Tewari, Co-Founder & Chief Executive Officer, Portea Medical, India said, "Home healthcare is crucial for India's healthcare system. This area holds importance as it has seen tremendous growth in the recent times." He also mentioned that the company is looking towards taking home healthcare to more than 100 cities of India.
Tushar Vikram, Managing Director and Head of Commercial Banking, Citigroup, India, said, "Food-Tech is a key area for partnership between India and Middle-East countries as Middle-East imports 90 per cent of its food requirements. More than 60 per cent of people in India are employed in the agricultural sector."
The session concluded with the following key outcomes:
Middle East is a market for services with a growing affluent middle-class. This is a huge opportunity for Indian-start-ups.
Building Business Technology Corridor between India and Middle East region can be the way forward as the region is gateway to African and European markets too.
Women entrepreneurs in both India and Middle East have a multiplier effect on economy and society and is a key area we should work together.