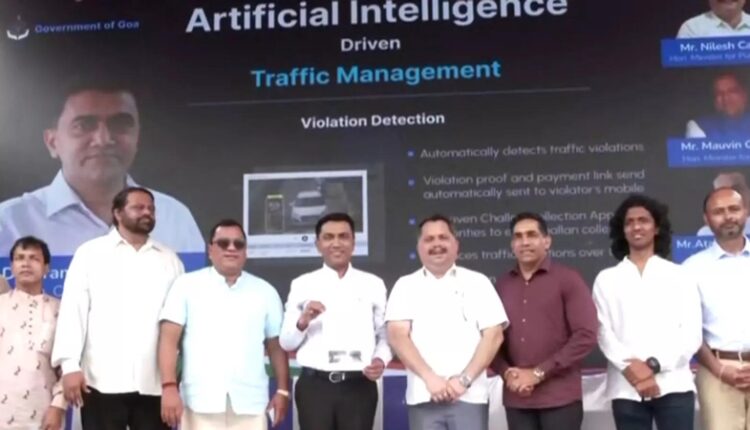 Goa CM launches AI-based Traffic Regulations Management
Ten News Network

Panji (Goa), 17th March 2023: At Merces Junction in Goa, a traffic management device with AI capabilities was unveiled by CM Pramod Sawant. The technology will instantly identify violations and send an e-challan to the offender's home, assisting state authorities with security, signal management, and challan issuance.
The Chief Minister said that this was the first signal with Artificial Intelligence in Goa and with a vision to expand the project he also said, "Altogether, there will be 16 smart signals in Goa. The aim of this is not to issue challans, but to manage traffic in Goa. It will be possible to bring down major accident deaths, especially considering there are more than 365 deaths annually, with at least 1-2 fatal accidents taking place per day,"
The system was created and put into use by Beltech AI, and it has been tested in a PPP trial at the Merces junction. CM Sawant said that the government will be working with provate investments and also reported that , "The signals have been installed at no cost to the state government. Rs 40 lakh has been invested by the company, and revenue earned will be shared 70:30."
The minister also took the opportunity to remind people to follow traffic rules and regulations and warned them against breaking safety rules in the state.