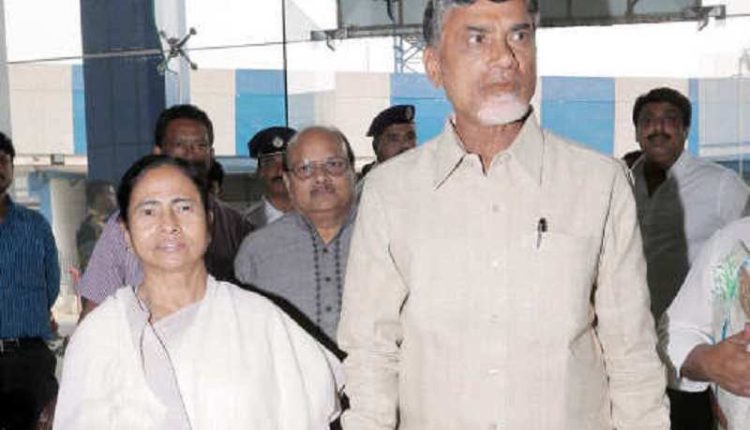 New Delhi: After N. Chandrababu Naidu
Chief Minister of Andhra Pradesh and Mamata Banerjee Mamata Banerjee
Chief Minister of West Bengal
block CBI from entering their states. Both the CM's alleged that BJP is using CBI for political witch-hunt.
Hitting back at both the Chief Minister's Bhartiya Janta Party said, Grand Corrupt Alliance is only aiming to shield The corrupt by blocking CBI's entry.
In a Press Statement BJP said, The recent decision of of the Government of Andhra Pradesh to withdraw General Consent to the CBI for investigating various cases under the central acts is a malafide exercise of its executive power to protect acts of corruption, financial embezzlement and other acts of criminality.
It further stated, The state government has cited recent happenings in the CBI as a lame excuse and a ruse to brazenly save the corrupt and extend political patronage to people and organisations involved in acts of corruption and criminality.
That Mamta Banerjee has wholeheartedly supported such a brazen action to protect the corrupt is not surprising as a new COALITION OF THE CORRUPT PARTIES is taking shape in the country. it is not surprising that Narada Sharada tainted Trinamool Congress Government sees great relief in blocking any investigations and probes by the CBI.
Chandrababu Naidu, the new entrant to the "Club of the Corrupt Parties" seems to be enjoying the company of Lalu Prasad in jail, RahuI-Sonia Gandhi on bail and others being probed for tax evasion, misappropriahon and financial embezzlement.