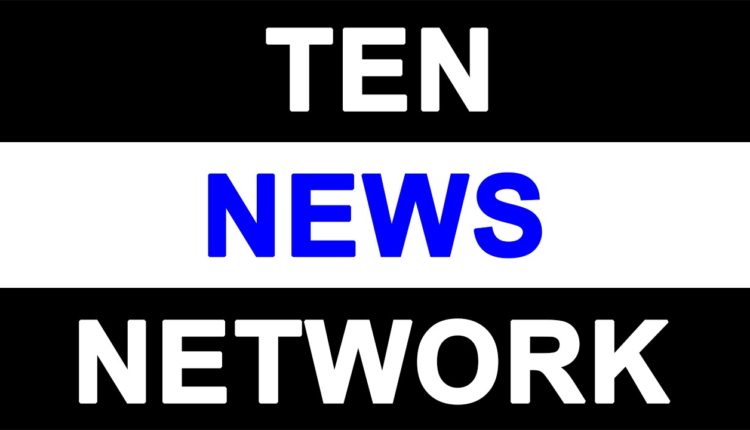 Greater Noida all set to host Auto Expo – The Motor Show 2014
The official logo for the 12th
Motor Show 2014 was today unveiled at a press conference addressed by the organisers. The new
logo for The Motor Show was unveiled in the presence of Mr. Arvind Saxena, Chairman, Trade Fair
edition of Auto Expo – The
Auto Expo, the biennial show of the Indian automotive industry is jointly organized by – Automotive
Component Manufacturers Association (ACMA), Confederation of Indian Industry (CII) and Society of
Auto Expo is a complete automotive show organized since 1986 at Pragati Maidan, New Delhi and over
the years has grown beyond anybody's imagination. Due to paucity of space at Pragati Maidan, Auto
Expo will be held in two venues in February 2014. The component show would continue at Pragati
The Motor Show is scheduled from February 7th
Greater Noida. There will be Press Preview on February 5th& 6th
The organizers expect a footfall of almost one lakh visitors per day at the Motor Show event. Keeping in
mind the world class infrastructure and facilities, India Expo Mart at Greater Noida has been identified
as the venue for The Motor Show– an event of such magnitude.The new venue has enabled the display
area for vehicles to expand significantly in its existing double storied exhibition facility and in the
additional halls being created in open areas for this event. In 2014, the vehicle show will be spread over
almost 70,000 sq. meters as against 39,000 sq meters at Pragati Maidan. Additional 18,000 sq meters
outdoor space will be used for various activities, like motorcycle driving training, safety driving tips,
torture tracks, Electric & Hybrid Electric Mobility City, etc. Another around 10,000 sq meters built up
space will be used for Food & Beverages, Lounges, Offices, etc. There will be 22,000 sq meters open
area for various entertainment acts and food & Beverage stalls.
The Motor Show-2014 will be a comprehensive show with OEMs participating from across segments to
showcase passenger cars, two-wheelers, three-wheelers, utility vehicles, trucks, buses and much more
that will enhance 'Mobility For All'. The visitors will get to observe more than 40 auto manufactures
and their various displays in terms of technology and products along with several new launches – both
India and Global – by most of the participants. It will be a dynamic and vibrant show – one of the best in
– 11th
, 2014 at a new venue – the India Expo Mart in
, 2014.
With The Motor Show at India Expo Mart and The Component Show at Pragati Maidan put together,
Auto Expo is going to be the largest ever show in terms of exhibition space occupied and visitors'
"Moving the expo to Greater Noida has paved way for a bigger exhibition area, better facilities
and accessibility for the participants. Greater Noida also being a hub of academic institutions and
manufacturing units, we expect a large turnout from both students and industrial workers." said Mr.
Arvind Saxena, Chairman, Trade Fair Committee, SIAM.
Organizers, with the help of local authority have planned several arrangements to ensure the ease and
convenience of visitors. Free shuttle buses will be plied from select Metro stations in Noida & various
strategic locations in Delhi – NCR to reach the venue. Adequate parking facilities are being created near
the venue. The authorities have identified specific route diversions and will install special signage across
the city for seamless regulation of traffic. Special road patrolling, firefighting and other high security
arrangements are being undertaken during the Motor Show. Additionally, tickets will be available much
in advance for online purchase to avoid any last minute rush or disappointment.
Addressing the media, Mr. Arvind Saxena, Chairman, Trade Fair Committee, SIAM, said, "With the
increasing participation of exhibitors, visiting auto-enthusiast and the need to offer larger exhibition
and visiting area for all, the new venue will offer more exhibition space which will help us create better
"We are delighted to have successfully completed 25 years of Auto Expo and are heading towards its 12th
edition. The Motor Show will once again create a much needed excitement in the Motown" He added.
Society of Indian Automobile Manufacturers (SIAM) is the apex national body representing 46 leading
vehicle and vehicular engine manufacturers in India. SIAM provides a single window to the Indian
Automobile Industry and aims to enhance exchange & communication expand economics, trade &
technical cooperation between the Automotive Industry and its international counterparts. It plays a
proactive role in creating awareness on environment protection and road safety. SIAM has been striving
to keep pace with the socio-economic and technological changes shaping the Automobile Industry and
endeavor to be a catalyst in the development of a stronger Automobile Industry in India.
Auto Expo has evolved into focused and modern Motor Show. This platform is use for brand promotion
and corporate image development by the Exhibitors. Over the years it has become an important venue
for global launches by vehicle manufacturers. Auto Expo has always witnessed large football of more
than a million people visiting the show and has emerged as not only the largest exhibition anywhere in
India both in terms of space occupied and in terms of crowd but also one of the major Motor Shows in
the world. Auto Expo attracts presence of all automobile majors besides participation from over South
Africa, Singapore, Sweden, Taiwan, United Kingdom, United States of America, etc.