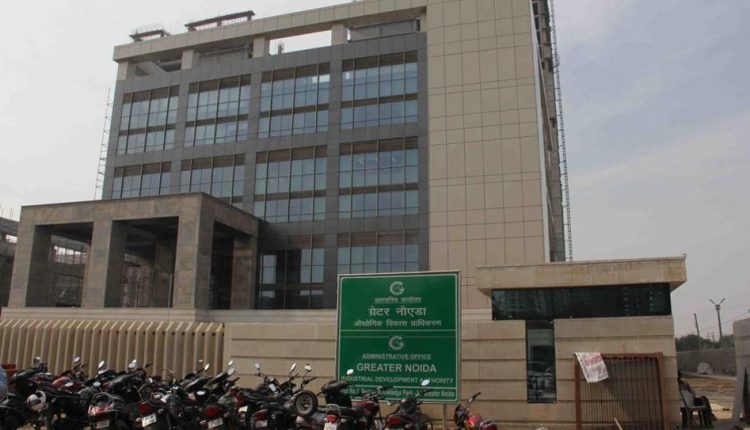 Greater Noida Authority employees wear black bands at work to protest against transfer provision
Saurabh Kumar
2/4/2018
Saurabh Kumar : On Monday employees of Greater Noida worked with a black band on their hands to showcase their disagreement over the decision of Uttar Pradesh government to initiate transfers among different development authorities of state. They also said that if their demands are not met they will launch a protest from Wednesday.
On Wednesday employees of Greater Noida Development Authority will be holding a work hold strike against the decision of merging the service cadres of all the nine developmental authority of Uttar Pradesh as a centralized body by Uttar Pradesh government.
Employees of authority alleged that government is working in authoritarian mode as before taking this decision the opinion of employees was not taken into concern. They said such provision was not made clear when they joined the authority. It is also being claimed by the employee association that this will be very problematic for the staffs as they were deputed to the different developmental authorities and would not benefit any one including the employees and the public.