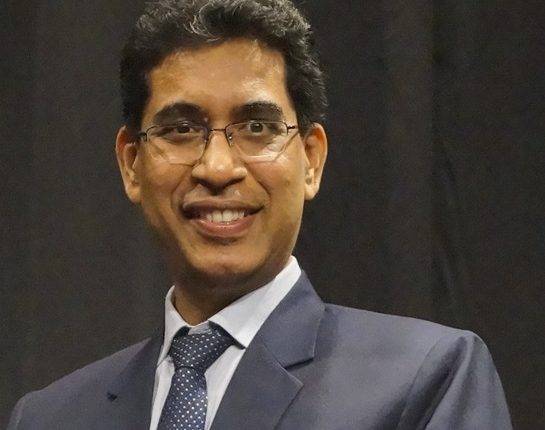 Greater Noida CEO Narendra Bhooshan : Priority is to develop Gr Noida 'Future city' as an happy city
Saurabh Kumar
Greater Noida (9/12/2018)  : Senior IAS officer Narendra Bhooshan is currently serving as the Chief Executive Officer of Greater Noida Authority. Bhooshan, a 1992 batch IAS officer of Uttar Pradesh cadre, has previously served as the Joint Secretary in Department of Agriculture and Cooperation as well Mission Director, National Food Security Mission (NFSM).
His another key posting was as DDG, UIDAI headquarters, Govt. Of India. More than 15 years ago, during the prime ministership of Late Atal Bihari Vajpayee, he has also served as the district magistrate of Mathura.
After taking charge as the chief minister of Uttar Pradesh in March 2017, UP CM Yogi Adityanath had sought repatriation of nine officers, who were serving at the Centre, for serving in the state. The list included Bhooshan as well as present Noida CEO Alok Tandon.
Described in the bureaucratic quarters as a no-nonsense, humble and hard working officer, Narendra Bhooshan is now looking at transforming the city of Greater Noida.
Ten News spoke with Narendra Bhooshan, (IAS), Chief Executive Officer of Greater Noida Authority to know about his initial experience in the city and what are the things in his priority.
Here are the excerpts of the brief conversation-
Sir how's your experience here at Father Agnel School, Greater Noida?
I am really amazed and happy to note that they are doing an excellent job in preparing our young brigade and the type of strong shoulders we need for the development of our nation. Father Agnel is playing an important role.
How has been your initial 3 months experience in Greater Noida?
Greater Noida is one city which I enjoy the most, it's definitely a challenging assignment for me but it's the city of Future. It is one of the few cities where infrastructure has cओme before the population moved in, so it's a green city , beautiful city and our job is to make it a happy city.
What are your top priorities for the city and its further development?
When we talk about future city, smart city green city and a happy city we have to look at all the aspects. Starting with physical infrastructure which is already good and now in transportation segment the metro will be operational in few days, airport is coming, there will be a logistic hub, integrated industrial township is also lined up .
Moving from physical infrastructure, if we talk of social infrastructure, that is also quite good, the city is already a education hub with number of university and technical institutes. The other thing is social capital which we are trying to enhance.
What is your vision to place Greater Noida on world map as a hub of sports and cultural hub?
Yes definitely, if you will look up to nearby areas of this region like Meerut or Haryana, they are full of talent not just in education but also in sports. A lot of girls also have won medals in Olympic. So here we have a world class stadium and we will utilize it in shaping and nurturing young talents.