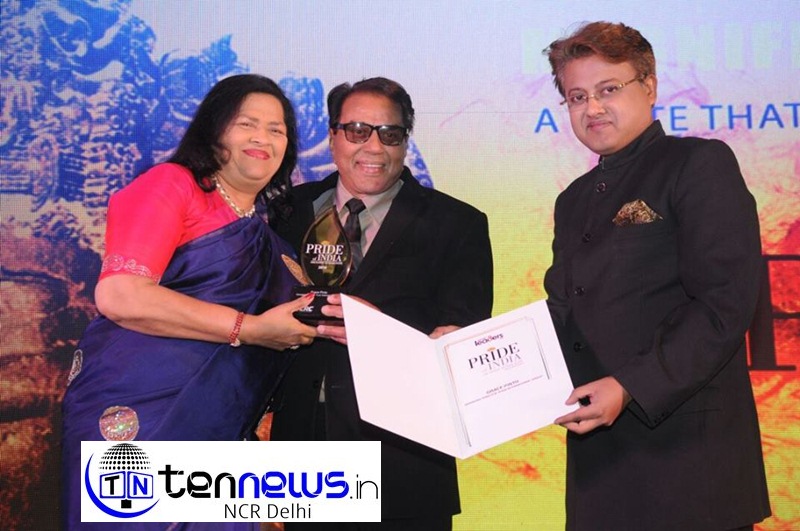 Managing Director Madam Grace Pinto receives Pride of India Award
Saurabh Shrivastava Tennews
Once again Madam Grace Pinto, Managing Director, Ryan International Group of
Institutions was recognized for her singular achievements. This time she was
awarded the PRIDE OF INDIA – Maharashtra for her immense contribution to
education. In a glittering ceremony held at Hotel Sahara Star in Mumbai, the
Award was given to her by the inimitable Bollywood actor Shri Dharmendra Deol.
So it was truly from one icon to another. At the same event, Mr. Ryan Pinto, CEO
participated in a Panel Discussion about making education accessible to all. His
comments were much appreciated by the audience. This was a moment of double
celebration as the Ryan International Group of Institutions was also recognized
with the FAST-50 Brands of India. While speaking on double glory event Madam
Grace Pinto said, "This is indeed the Lord's doing. These awards are the blessings
of our Lord Jesus Christ who enables us every single day to continue our
endeavours to spread quality education to the children across the nation. We thank
all our stakeholders for their support and encouragement. The Ryan Group will
continue to empower the youth around the world."
The other personalities to be awarded along with Madam – Kareena Kapoor Khan,
Zoya Akhtar, Writer Amish, Musicians Sajid-Wajid, Actor Kabir Bedi amongst
others. Mr. Mukesh Khanna, Chairman, Children's Film Society was also present
as a special guest. He warmly congratulated Madam Pinto on this honor and
wished her all the very best for her future endeavours.