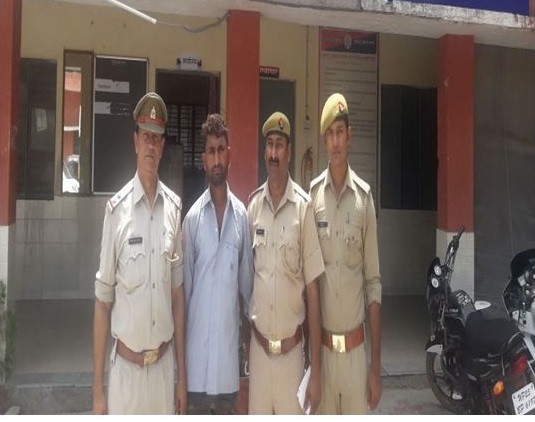 Greater Noida police unfolds murder case, all accused arrested
Saurabh Kumar
Today Greater Noida police had arrested criminals regarding a face burnt dead body that was found near divider over the road heading towards Tilpata Chowk to Kasna.
On March 3rd police had recovered a dead body with burnt face near divider over the road heading towards Tilpata Chowk to Kasna. Later the victim was identified as Aabid a resident of Dadri. Taking action in the incident earlier police had arrested two accused while the third accused was arrested today near from Peer mazar under Surajpur police station .
The accused are identified as Budha Jadav a resident of Dadri and Police had recovered a Knife that was thrown into bushes near Ansal Society around 400 meter away from crime spot when they had arrested two accused earlier.
SP Rural, Gautam Budh Nagar Ashish Srivstav told that "Both the accused and the victims use to work as a laborer and also use to attempt robbery. On the day of incident Shadid, Praveen and their accomplice Budha Jatav had murdered the victim over distribution of money they recovered from robbery."
Further he told that "the accused admitted that "Praveen and Budha held the hands of the victim and  crushed his head by bricks and mean while shahid silted his throat by knife. Thereafter to hide his identification they burnt his face with acid used in battery and thrown the body into the bushes."
The accused had a criminal history earlier also and now they are being sent to jail after being presented before court.