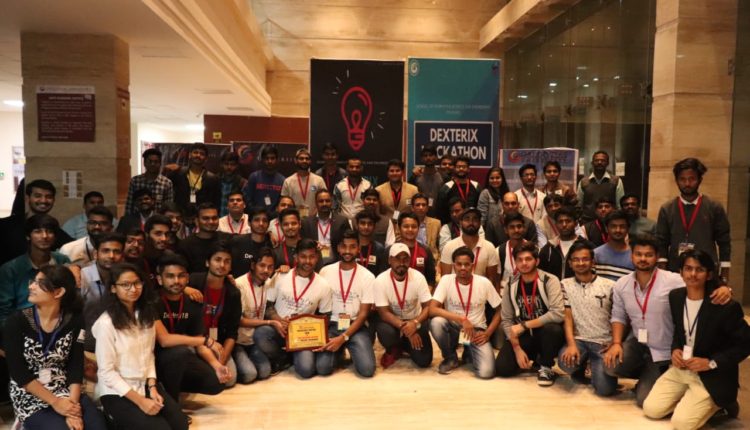 Hackathon named DEXTERIX organised at Galgotias University, Greater Noida
By Ten News Network

Greater Noida (21/11/18) : On 20th November, Galgotias University, Greater Noida conducted a Hackathon named DEXTERIX for Smart Sustainable Solutions nearly 12 hours of experience of collaboration, innovation, and learning for students interested in technology and computer programming. The event was inaugurated by the Vice Chancellor Prof. (Dr.) Renu Luthra with an inspirational speech.
More than 500 students from GU and various nearby colleges collaborated in teams of five from the morning to late evening. In each of the team one student from first year was introduced with the objective of knowledge transformation. They created entire original computer programming projects in the hopes of winning one of 6 award categories in Smart Sustainable Solutions.
"We want to create strong coding community, we want our students to know various domains and help them to learn new skills and build meaningful contributions to the society," Honorable Chancellor Shri. Suneel Galgotia said during his visit.
"Galgotias University will conduct series of Hackathons in the future to enable more students towards the startup environment" Shri. Dhruv Galgotia, CEO said during his observation on few startup models.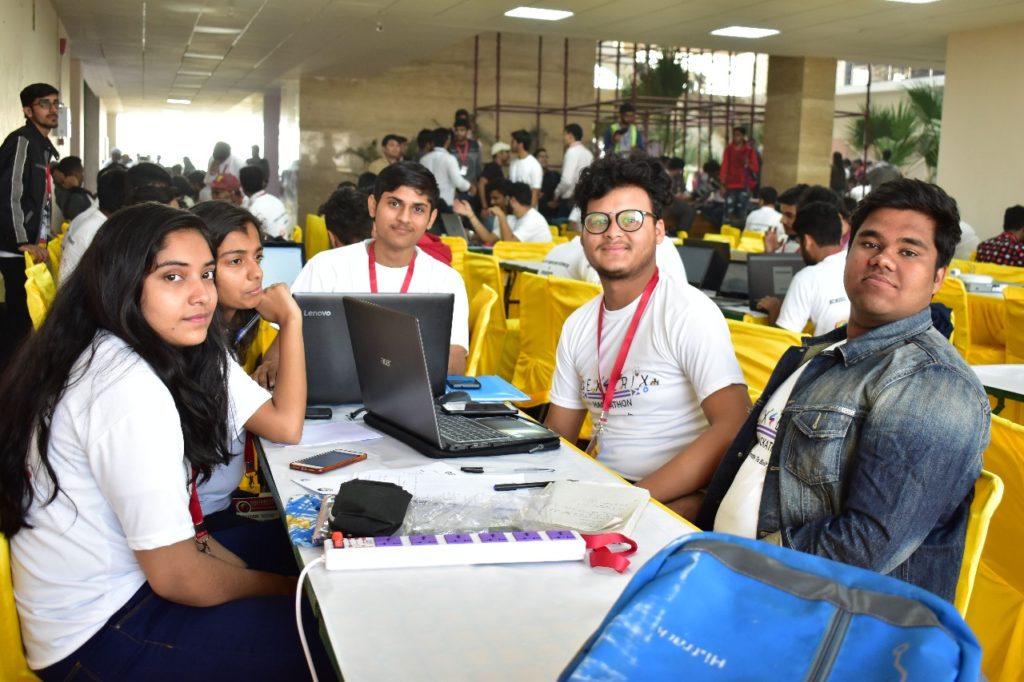 The students presented a range of topics from computer science to health to bioinformatics. There were projects related to the environment, city data sets, and manufacturing. The first year students were enabled with both technical and non-technical projects. The industry experts were called to evaluate the projects and to mentor further.
School of Computing Science and Engineering faculty mentors were available throughout the event to extend knowledge and help students through any programming barriers they may reach.
Dr. Saravana Kumar, Dean- SCSE and Pro Vice Chancellor Dr. Sibaram Khara were motivating the participants during brainstorming sessions.
The GU Hackathon also had couple of angel investors and startup specialists with whom all the participants were had an interaction to understand the various aspects of entrepreneurship.
The event was co-sponsored by CP CADD.
The event concluded with the distribution of awards, special cash prices and certificates by Chief Mentor of GU Hackathon Pro Vice Chancellor Dr. Pradeep Kumar and Pro Vice Chancellor – Academics Dr. Ganesh babu.