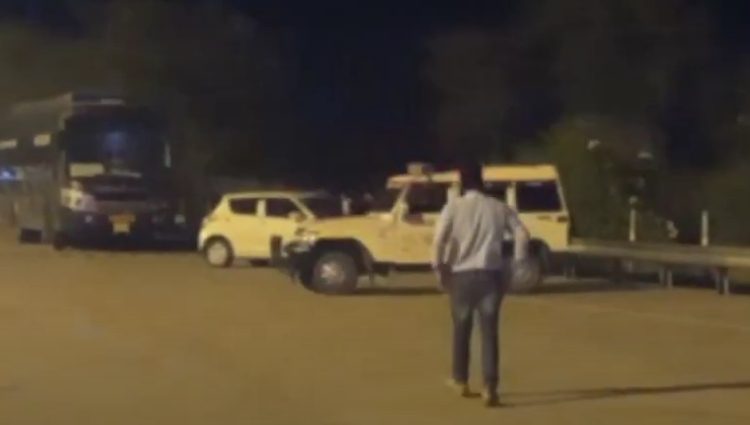 Half a dozen assailants hijack bus on Yamuna Expressway, rob passengers
Ten News Network
Greater Noida :  Late night on Monday, half a dozen armed men hijacked a sleeper bus on Yamuna Expressway and conducted loot with passengers at gunpoint.
The bus was heading towards Delhi to Hamirpur when around 12 PM half a dozen men signalled to stop the bus at the 89th milestone on the expressway. After boarding the bus, assailants took out their weapons and looted passengers by taking them at gunpoint. The assailants also threatened passengers with dire consequences and assaulted the conductor of the bus. Later, they fled from the spot after half a kilometre.
After the incident, passengers informed the police, and around 1 pm police reached the spot. Sensing the magnitude of the incident, IG rage Agra along with the senior officials visited the spot at night.