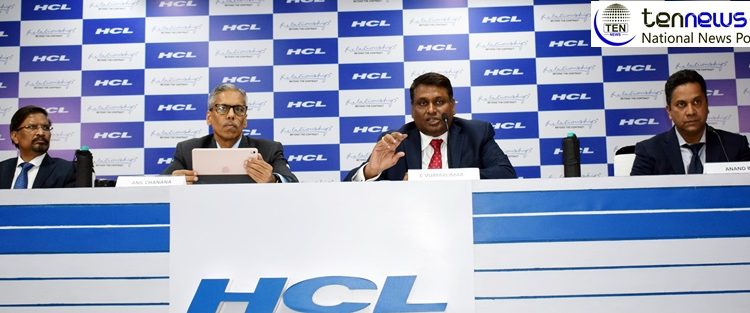 HCL Technologies Releases Highlights of first quarter of financial year 2019!
Ashish Kedia (Photo/Video By Lokesh Goswami Ten News
HCL Technologies today released highlights and results for the quarter that ended 30th June 2018. The revenue for Q1FY19 were recorded at 13,878 crore with earning before interest & tax (ebit) as 2,729 crore and net income as 2,403 crore.

The company has signed 27 transformational deals during the quarter led by strong momentum in Telecom, Financial Services, Retail-CPG and Energy & Utilities verticals. There was broad based growth driven by Technology and services, life-sciences & healthcare, financial services and Retail & CPG.
The company has also made increment in its client pool and the strong client addition continued with $100+ Mn client up by 1 and 7 new clients being added to $50+ Mn segment.
The company has announced dividend of Rs 2 per share for 62nd consecutive quarter of dividend payout. The return on equity was at 25.0%. (LTM basis)
Talking about the same, C Vijaykumar, President & CEO, HCL Technologies Ltd said, "We achieved highest ever bookings in this quarter led by our next-gen infrastructure services as well as Mode 2 offerings. Our combined Mode 2 and 3 offerings contributed 26.6% of our revenues and it grew 9.6% QoQ. We continue to invest in our next generation portfolio to help enterprise build their digital future".
CFO Anil Sharma of HCL Technologies Limited also echoed the similar views and said, "Q1 performance has been as per our plan. We have reported healthy growth in revenues at 2.7% in constant currency accompanied with improvements in net income margin by 40 basis points".