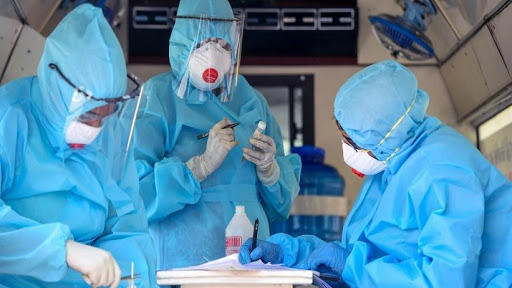 Health ministry ramps up COVID preparedness, 157 new cases recorded
Ten News Network

New Delhi, Dec 27, 2022: Amid rising concerns over global COVID crisis, Union health ministry has begun to improve its preparedness to fight any upcoming wave.
According to data published on Tuesday by the Union Health Ministry, India saw a one-day increase of 157 new COVID-19 cases, although the number of active cases of the illness marginally fell to 3,421.
Over 4.46 crore instances of Covid have already been reported in the nation (4,46,77,459). The figures updated at 8 am stated that 5,30,696 people have died as a result of the disease, with one death being reconciled by Kerala.
Meanwhile, a Covid mock drill, meantime, began on Tuesday with a visit from Union Health Minister Mandaviya to Safdarjung Hospital in Delhi to assess the readiness of Covid facilities.
Some airports have also again initiated Covid protocols. According to a senior official, the Kalaburagi Airport in Karnataka has made wearing masks mandatory for visitors and passengers after restaurants, bars, and schools.
"At the Kalaburagi Airport, mask-wearing is required. No one without a mask is permitted on airport property, "Chilaka Mahesh, the airport's director, said. The Karnataka government held a meeting on COVID preparation on Monday in response to the escalating COVID-19 incidents in a number of nations, particularly neighboring country China.