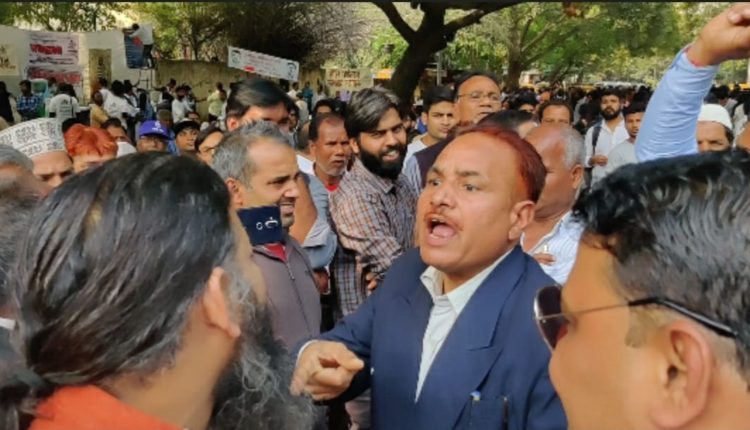 Heated arguments erupt between Anti-CAA agitators and BJP Supporters at Jantar Mantar
Vishal Malhotra / Harinder Singh
New Delhi (04/03/2020): Today at Jantar Mantar, a man got involved in verbal fight with one BJP follower who said that, "People should know that it's high time to bring some changes in Indian Constitution, which is what PM Modi is trying to do."
Replying to this statement, one protester said, "It is not the constitution that is needed to be changed but the people handling it since 2014."
This person was very angry on the comment passed by BJP's worker here on Jantar Mantar today.
Let us also inform you that, the Supreme Court today sought response from activist Harsh Mander to allegations of making profane language during CAA protests.
The Center brought the alleged hate speeches made by Mandar to the cognizance of a bench headed by Chief Justice SA Bobde.