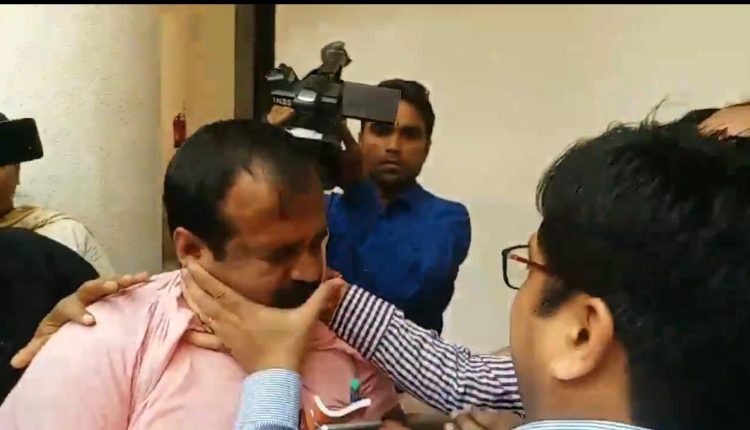 Here's all you need to know about Shakti Bhargava,who hurled shoe at BJP spokesperson GVL Narasimha Rao
PRERIT CHAUHAN
New Delhi: (18/04/2019) At BJP Presser Giving shock to everyone, A Shoe was hurled at BJP MP GVL Narasimha Rao. The Shoe was thrown at BJP Spokesperson, where he was speaking about the candidacy of Sadhvi Pragya and was asking why other parties have a problem with the BJP candidate.
The person was later identified as Shakti Bhargava, a surgeon by profession. Shakti himself facing inquiries by the Income Tax department in connection with buying properties, undisclosed income and unaccounted money. While Shakti Bhargava claims to be a whistle blower in BICL case, his parents had filed a case of harassment with respect to these three houses which were purchased in his mother's name.
According to sources, Shakti Bhargava bought three bungalows and paid around Rs 11.5 crore from his account. The bungalows were bought on his name of his wife, relatives and children.
At present, Shakti Bhargava has been taken to the IP Estate Police Station for hurling shoe at GVL Narasimha Rao.
Shakti Bhargava's Facebook posts suggest that he is a vocal critic of the Narendra Modi government.