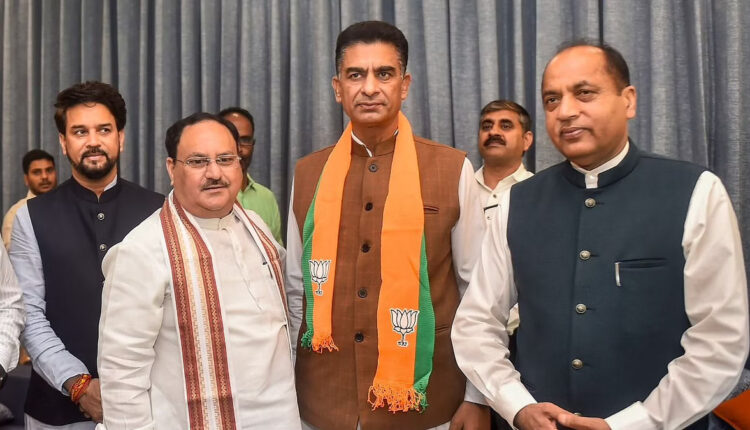 Himachal Congress MLAs expelled from party, join BJP
Ten News Network
Himachal Pradesh, August 18th, 2022: Pawan Kajal and Lakhvinder Rana Singh, members of the Himachal Pradesh Congress Committee were expelled by Congress for "anti-party" activities. On Wednesday, the two MLAs joined BJP.
Kajal, a two-time MLA, was the president of the Himachal Pradesh Congress Committee. He was replaced by Chander Kumar.
Rana, also a two-time MLA, represented the Nalagarh constituency. Both were expelled from Congress for six years.
The two MLAs on August 17th joined BJP in the presence of Himachal Pradesh Chief Minister Jairam Thakur.
Kajal and Rana's joining will be beneficial for the party, Thakur told the media.
Thakur said that BJP is moving forward with preparations for the Assembly Elections in November. He added that Congress will be out of Himachal Pradesh like in the other states.
Meanwhile, Kajal said that he joined BJP to respect the sentiments of his constituency's people.
As the Assembly Elections for the hill state are due in a few months, Congress is seeking to unseat BJP.