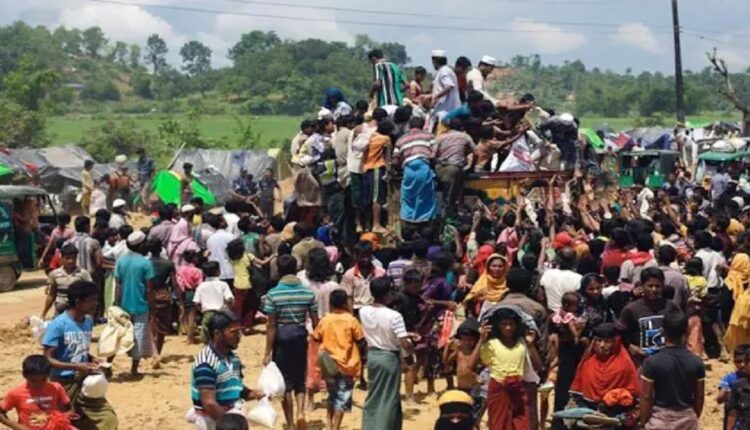 Rohingya EWS flats controversy deciphered: MHA clarified Puri's remark, here's what all happened
Ten News Network
Delhi, August 18th, 2022: The issue of Rohingya Muslims living in India created a major storm after the Minister of Housing and Urban Affairs, Harshdeep Singh Puri announced via Twitter that they would be shifted to EWS flats in the Bakkarwala area of Delhi.
He further added that they would be provided with basic amenities and round-the-clock police protection.
This announcement created massive outrage among the public, government officials, and media officials.
Many found Puri's statement also confusing because his recent statement contradicted everything he had said earlier.
The govt had originally been saying that Rohingyas were "illegal foreigners" and a "security threat" and they would be deported back to their country of origin, Myanmar.
The Modi govt had also been saying that India is not obligated to protect or shelter them. Thus, Puri's statement created a lot of confusion among people.
Deputy CM of Delhi, from AAP party, Manish Sisodia also asserted in a statement that the Delhi government would not allow Rohingyas to settle in the city and accused BJP of "conspiring to illegally settle" the refugees.
The storm died down when the union home ministry essentially said that the union housing and urban development minister was providing wrong information. In a statement issued clarifying the matter, the MHA said that it has not given any direction to provide EWS flats to the Rohingyas. Calling them illegal foreigners, the home ministry reiterated its position.
Notably, the home ministry didn't use the term to describe the Rohingyas, calling them illegal foreigners instead. This makes it clear that there is no intention of the Modi govt to grant refugee status to them, regardless of the claims of minister Puri. The govt clarified that the Rohingyas will be deported to their home country, and there is no question of sheltering them in flats.