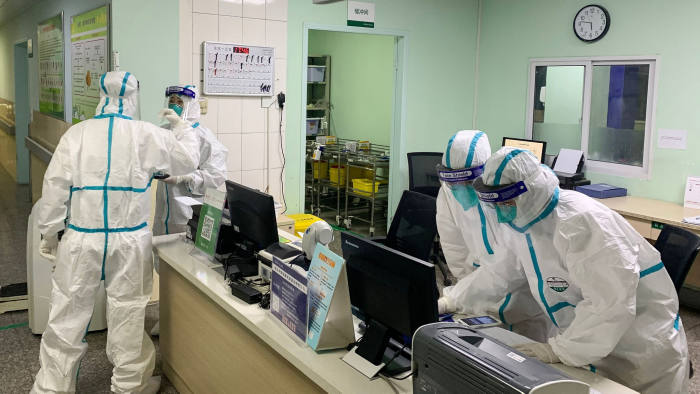 Hospital in Ahmedabad segregates coronavirus patients on the basis of religion, says govt decision
Substantiating the increasing polarization between Hindu and Muslim religious community in the country, a hospital in Ahmedabad was found to be segregating the Hindu and Muslim Coronavirus patients into different wards.
Normally, at civil hospitals, wards are segregated only on the basis of gender.
The Medical Superintendent at the hospital said that the segregation was done as per a state government decision, though the Deputy Chief Minister and Health Minister Nitin Patel denied any knowledge of it.
Medical Superintendent Dr Rathod said, "Generally, there are separate wards for male and female patients. But here, we have made separate wards for Hindu and Muslim patients." On being asked the reason for such a segregation, Dr Rathod said, "It is a decision of the government and you can ask them."
Deputy CM Patel said, "I am not aware of such a decision (on wards as per faith). Generally, there are separate wards for males and females. I will enquire about it."
The state's health department denied the allegation saying, "Patients are kept in different wards based on their medical condition, severity of the symptoms and age, purely based on the advice of the treating doctors. Therefore, reports appearing in certain media are totally baseless and misleading."