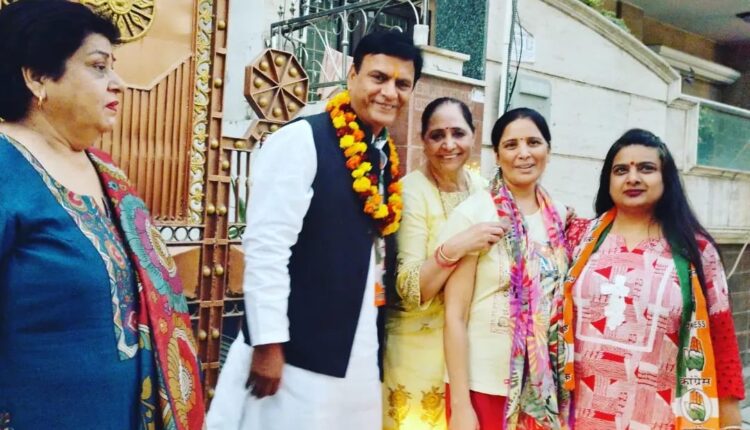 I start door to door campaigning and am getting good response : Rajiv Choudhary, Delhi Congress
New Delhi/ Anand Vihar November 28, 2022 Congress party which has fielded its candidates in all wards  is trying all out to regain lost ground in the upcoming Municipal Corporation of Delhi (MCD) elections. Elections for the MCD are scheduled to be held on December 4 and the Congress has lined up leaders from across states to campaign for the party.
Despite campaigning by Congress general secretary Ajay Maken and Arvinder Singh Lovely, who was formerly the chief of the party's Delhi most of candidates are fighting their own lone battle and campaigning in the name of former Delhi Chief Minister Sheila Dikshit's  legacy
One such candidate Rajiv Chaudhary fighting from Anand Vihar ward is campaigning without much backing from the party . He was closely associated with Sheila Diskhit and held various Delhi government positions .
"The Congress enjoyed a strong hold on the national capital's municipal body till 2007, but its seat share has been dwindling since. But we still have a strong base of loyal voter and will win number of seats in Delhi with or without higher leadership support " said Mr Rajiv Chaudhary.
" I start door to door campaigning and am getting good response especially in rural and jhuggi parts of the constituency. I have been helping everyone without any party politics or affiliation " he said.
BJP has fielded Dr Monika Pant as candidate and AAP has fielded Mr Rahul Jain .