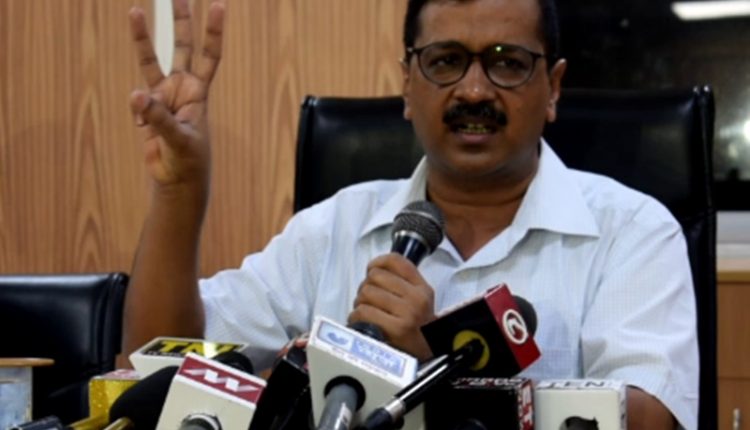 IAS Strike Hampering Delhi Development, ACB-CBI hounding on center's behest alleges Kejriwal in rare media interaction
Ashish Kedia (Photo/Video By Lokesh Goswami Ten News)
Delhi CM Arvind Kejriwal today addressed a press conference at his camp Office. Kejriwal who was once pretty regular in interacting with press during his activism days, has now turned very media shy and rarely comes forward for media interactions.

Speaking to media after very long he said, "ACB and CBI are being used on the behest of central government to hound AAP Ministers and MLA's. Huge number of raids have been conducted by different agencies. They have collected lakhs of documents to find something incriminating against our legislator's, however none has been found yet".
He also spoke on the 4 month old strike by IAS officers, which he said to be greatly affecting the welfare efforts of Delhi government. He also gave list of about 7 instances where several key decisions were delayed for long or indefinitely because of non-cooperation by different secretaries.
Talking of the same issue, he said, "While no officials says anything publically, in private they have confessed that they are repeatedly being targeted by different agencies and are being threatened to not to support Delhi Government. CBI calls them for questioning and makes them wait for hours. They are abused badly as soon as the questioning begins. This all is being done to stop the amazing work that Delhi government is doing because none of the BJP's state governments can match with it"
He also said that IAS strike is being sponsored by Raj Niwas to cripple a democratically elected government.
Kejriwal also provided a 'list of efforts made by council of Ministers to end IAS strike and to persuade the LG to perform his constitutional duty'. However he alleged that all such attempts failed due to various reasons.